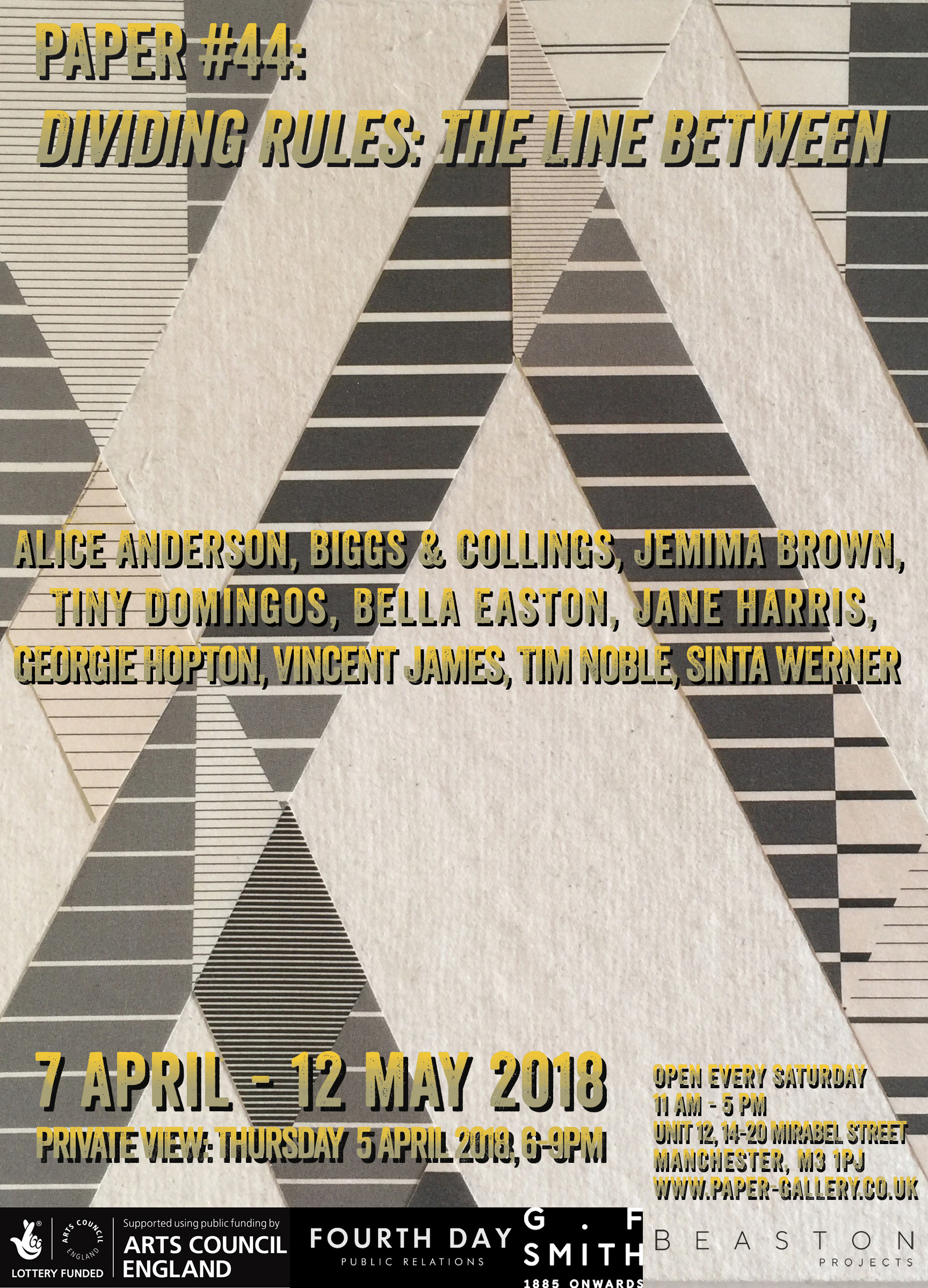 Alice Anderson, Biggs & Collings, Jemima Brown, Tiny Domingos, Bella Easton, Jane Harris, Georgie Hopton, 
Vincent James, Tim Noble, Sinta Werner

PAPER and BEASTON Projects collaborate to launch the first exhibition in a new series that explores the geometric and abstract boundaries in work by ten artists, whose process-driven practices are motivated by the tension between certainty and chance. Here everything has a beginning and an end, bridged by geometric structure, balanced by organic matter. A fine line where decision-making contradicts, straddled between a dichotomy of structure and collapse. A paradox where things connect and uncouple and order meets accident for equilibrium to be reached. 'There needs to be structure in order to abandon it'.  

The exhibition displays collage and drawing by internationally renowned and emerging artists that explore the similarities and dissonances of divisions and boundaries through two main areas: those through the formal links to rhythm, repetition, sequencing, abstraction, tactility, recurring motif through geometry and symmetry; and this then overlapped by the artists' ongoing interests that anchor their practice.

What is clear here is that all the artists are motivated by dividing rules through structural arrangement; demonstrated through cultural mapping, architectural referencing and making connections to the real world. Each embraces an interest in ritual, routine and repetition, while maintaining an intention of playfulness within their process-driven practice.