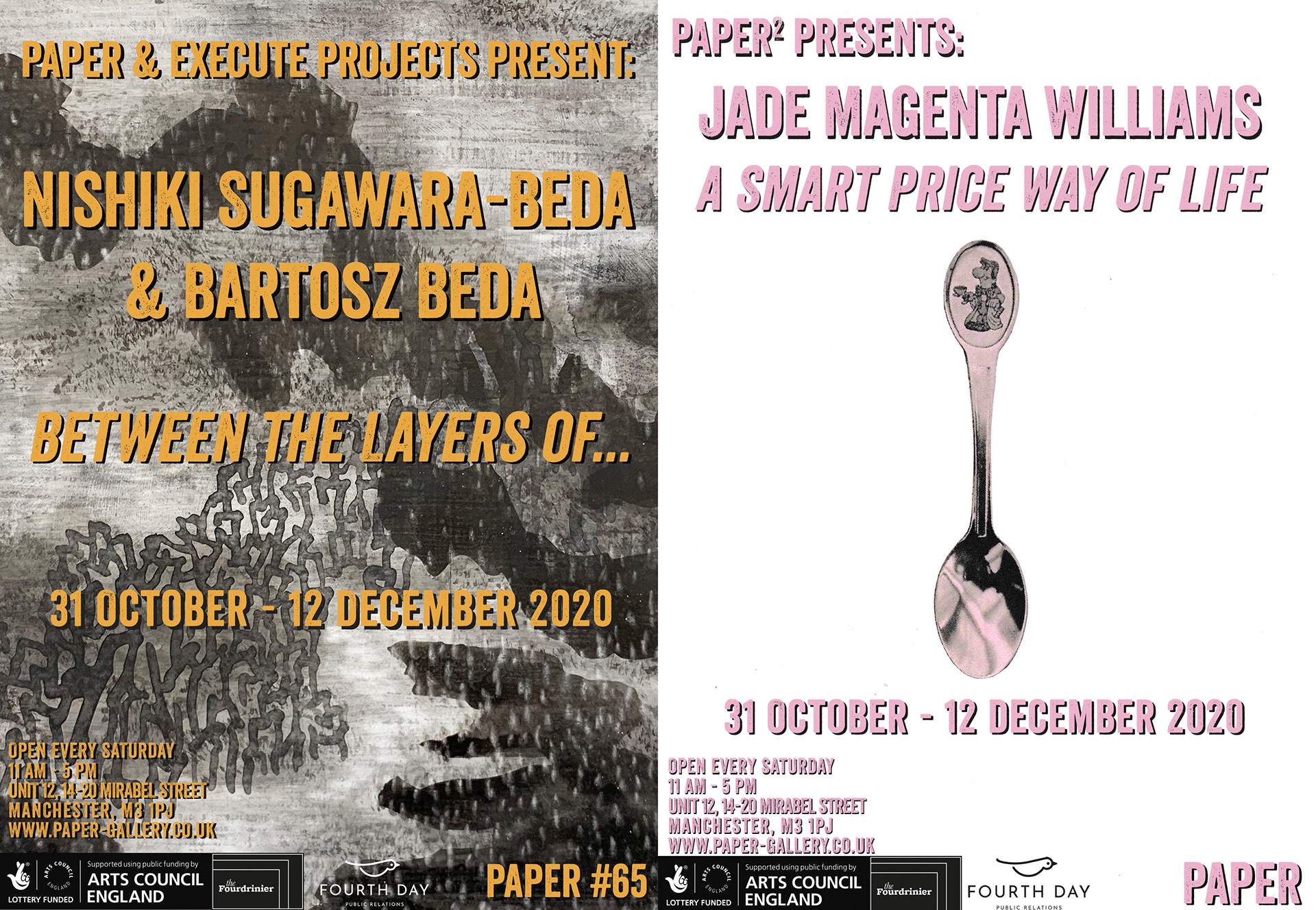 IMPORTANT INFORMATION



PAPER is now open to the public from 11am - 5pm on Saturdays. However, Social distancing measures will be in place and there will be a limit of numbers entering the gallery. We will also be operating a track and trace system and face masks must be worn at all times. There are no exceptions. 
If you would like to receive information about PAPER and the Fourdrinier, please join our mailing list. We need your support, and we have two website full of amazing art and writing to share with you. Please click here to receive updates and our monthly newsletter.
Please click here join our new GDPR Compliant Mailing List to receive updates and our monthly newsletter.
The lawful basis on which we hold your information is consent. We do not share your data with anyone else and you can always unsubscribe at anytime. For more information about your rights click
here
.