For his first solo exhibition at PAPER, Brendan Fletcher, presents Homer's Ghost, a new suite of paintings derived from a poem by the Irish poet Patrick Kavanagh Epic (1959). Kavanagh reflects upon the age; 'I have lived in important places, times/When great events were decided'.  He describes a local quarrel between two Irish farmers.  He notes how it wasn't until Homer's Ghost 'came whispering to my mind' that he realised that Homer created the Iliad from 'such a local row'.

Similarly, we are living in important places, times, when great events are being decided. We face decisions. We face quarrelling. The work reflects upon our times using a vocabulary of abstract forms. For Fletcher, a painting is a declaration of sorts. A painting establishes a set of rules and operations that suggest they have always existed. His paintings draw upon tropes of Modernist abstraction and in particular, a very British lyrical abstraction. They make great play of the gestural mark and its importance as a signifier of the hand-made, the ill-disciplined and the transgressive.

The work presents loosely adumbrated motifs sitting on an invisible horizon line. The motifs are intended to be bold and demonstrative. They draw attention to themselves. They could be read quasi-figuratively; preening politicians at a podium. They might as easily be seen to be cartoon characters entering stage left.  They could be sculptures or monuments.

The paintings are an attempt to articulate Fletcher's concerns about political structures, people and events and the rest of us who, inevitably, pick up the pieces
.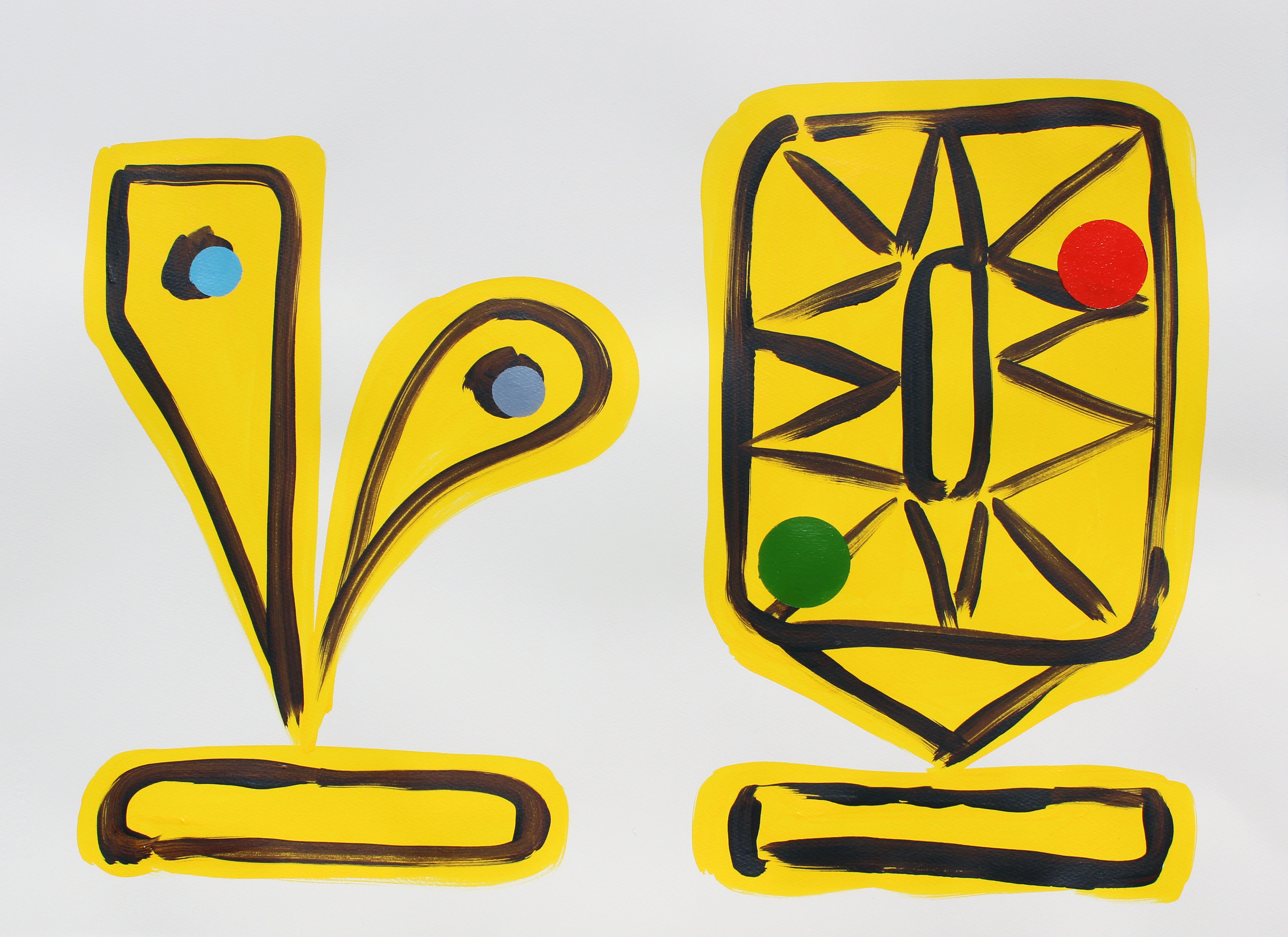 Brendan Fletcher is a Senior Lecturer and Programme leader for BA Hons Fine Art at the University of Salford. He recently has exhibited in Fully Awake, Freelands Foundation, London, Inner Landscapes, Hilbertraum, Berlin and Inter-section, Huddersfield. He has presented papers recently at Albert Irvin and Abstract Expressionism, Royal West of England Academy, Bristol, 2019 and Teaching Painting, Royal Academy of Arts, London, 2018. Previous exhibitions include: 'Prefab' at Leeds Mint/Leeds Metropolitan University Gallery 2011, 'Nice to Meet You', Mark Moore Gallery, Santa Monica, 2005, 'Terrain: Contemporary British Abstraction', Museum of Non-Conformist Art, St Petersburg, 2004, 'Chorus', Gorton Monastery, Manchester, 2004, 'Departure Lounge', Mart'99, 1999, 'Rising Stars', London Contemporary Art Fair, 1996.