Alice Anderson, Biggs & Collings, Jemima Brown, Tiny Domingos, Bella Easton, Jane Harris, Georgie Hopton, 
Vincent James, Tim Noble, Sinta Werner
PAPER presents Dividing Rules: The Line Between. Curated by London-based BEASTON Projects, the exhibition explores the use of line in the work of ten contemporary artists. Their process-driven practices are motivated by the tension between certainty and chance. Some explore the boundaries of geometric abstraction, others use an appropriated line, or one created via an external agency. Here everything has a beginning and an end, bridged by order, balanced by organic matter. A fine line where decision-making contradicts, straddled between a dichotomy of structure and collapse. A paradox where things connect and uncouple and order meets accident for equilibrium to be reached. There needs to be structure in order to abandon it.

The exhibition displays works on paper by internationally renowned and emerging artists that explore the similarities and dissonances of divisions and boundaries through two main areas: those through the formal links to line and form through rhythm, repetition, sequencing, abstraction, tactility or recurring motif through geometry and symmetry; and this then overlapped by the artists' ongoing interests that anchor their practice.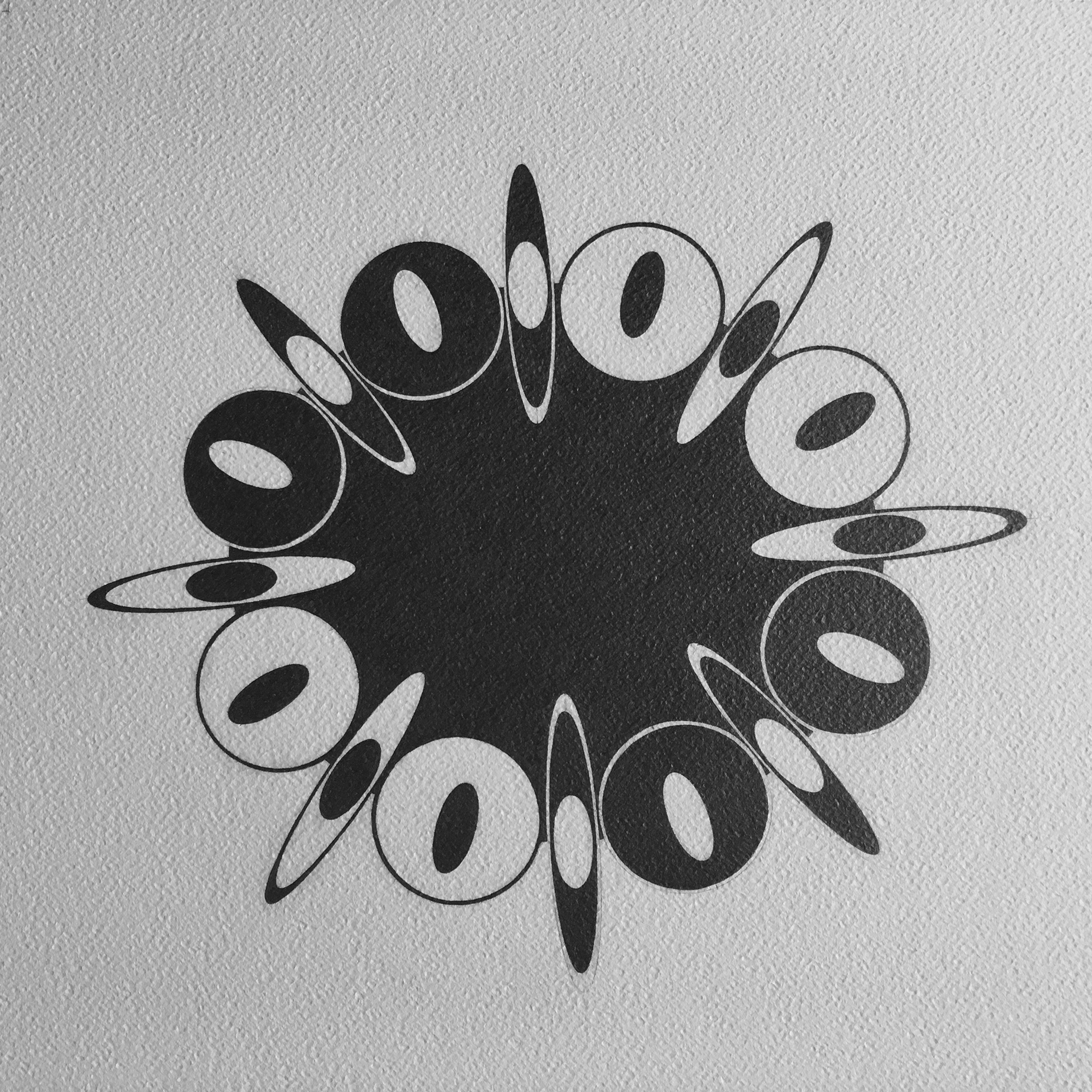 The division between performance and the 'readymade' can be seen through both
Alice Anderson
's and
Tiny Domingos
' work, where they both explore human presence in space through repetitive action or scale and placement. Methods of preservation and documentation also rule here and overlap.
Georgie Hopton
describes herself as a 'plant breeder and butterfly catcher', utilising and embedding collected organic material, now severed from its origin. In contrast to this,
Vincent James
pays homage to the animated cartoon by appropriating his subject and 'freezing' into its now, new three-dimensional ironic narrative, toing and froing between real and fiction worlds.
Themes recur, such as illusion and spatial distortion.
Bella Easton
creates immersive, illusory-lit spaces formed from the flat motif of wallpaper extracts.
Jane Harris
on the other hand creates an optical motif through adjustment, position and quantity of shapes that have grown out of constructing her drawings. Other connections can be seen through self-identity.
Jemima Brown
uses herself indirectly and subversively to represent women through a cyclic cultural narrative.
Tim Noble
uses himself and creates a naive self-portrait through a precarious offset process, where rust meets paper, through which a ghostly corroded figure appears through the line formed. Both remove themselves in the leap made through their processes and create divisions through spatial distance.
The reflection of memory and past constructs divisions through time.
Biggs & Collings
shift back and forth, refining their compositions to inform a 'rhythmic overall unity' and the process of time reclaims a sense of reality.
Sinta Werner
alters the order of time by reversing the visual arrangement of her original photograph, thus changing the visual pace of how it is now read and creating its own time-based presence.
What is clear here is that all the artists are motivated by structural arrangement through forms of cultural mapping, architectural referencing and making connections to the real world; each embrace an interest in ritual, routine and repetition, while maintaining an intention of playfulness within their process driven practices.