For his exhibition at PAPER, Leslie Thompson has created his favourite shop within the gallery. My New Favourite Shop is an organic departure from his black comic book heroes series of the pandemic years, as his focus now turns to his own personal heroes and significant influences in his life. Ranging from Donna Summer to his brothers, to Brown Bear and Mr T, Leslie selects figures that have repeatedly appeared in his work throughout the years. Influenced by beloved trips to the action figure shop at Afflecks Palace, Thompson has built an installation at PAPER based on these experience and his drawings.
Leslie says, "It was all those years going to the Afflecks Palace Shop with my mum when she was alive. The good Afflecks Palace Star Wars shop is the best place to have fun to spend on action figures. I bought the type from the USA, the big country far away. It was reward of the awards. They have a cafe there as well. It's good news. It is fun in the hard and tough Afflecks Palace shop. Hooray.
My New Favourite Shop will be my action figure heroes that I can sell soon in Manchester far away from Hulme like never before. This new gallery will be with all the action figure drawings from entertainment of show business, a tribute to family members, an old teacher to remember or a famous wild animal. I feel good as a superstar artist drawer drawing the heroes in cartoon."

My New Favourite Shop is Leslie's shop front and residency space. Leslie will be in residence every Saturday during the run of the exhibition and visitors will be able to view his work in progress as well as purchase his action figures and zines.
NB:
If you require a Leslie Thompson Action Figure to be shipped, please click
here
to add
£5
postage in the UK. Please email for international shipping.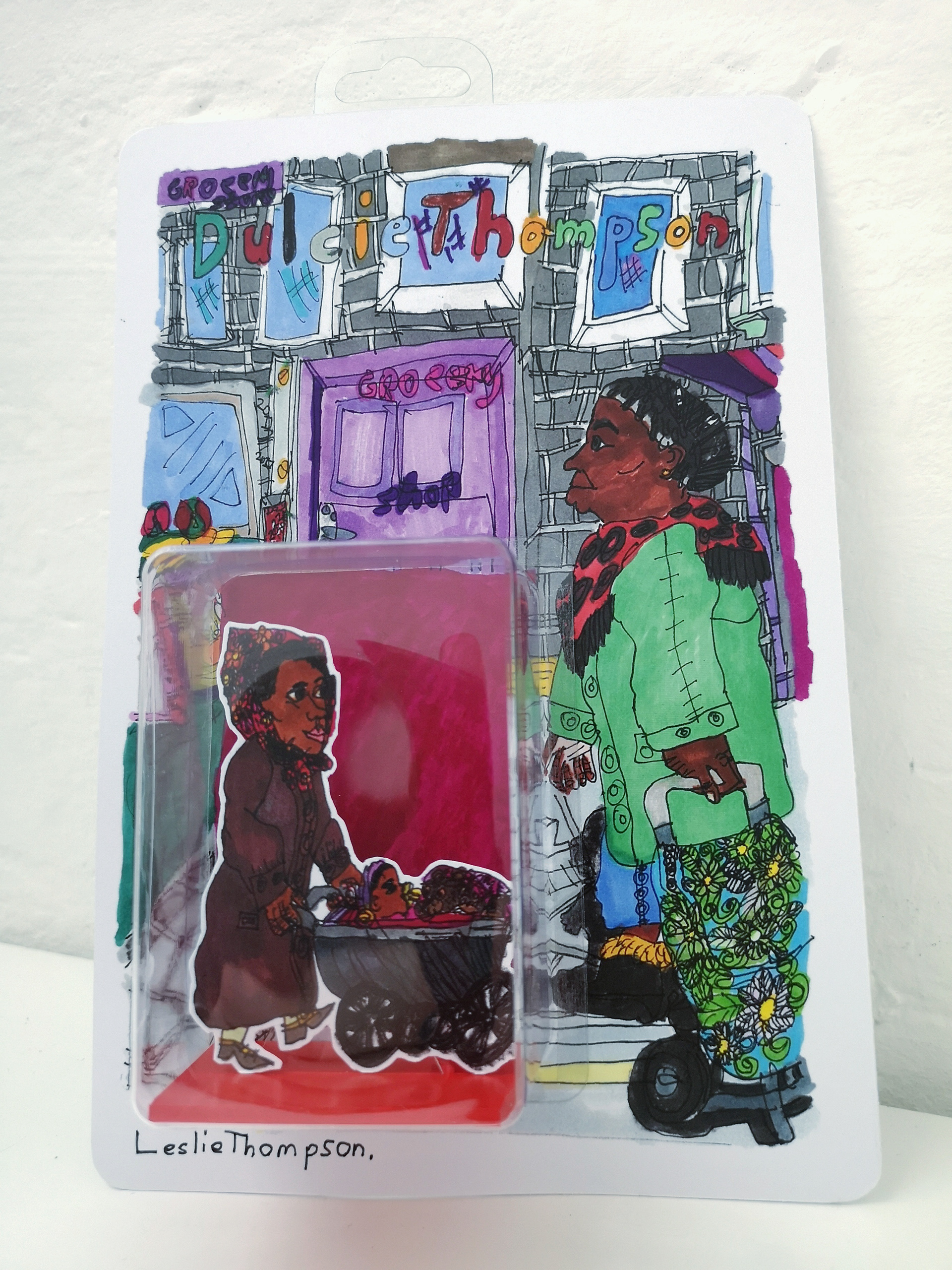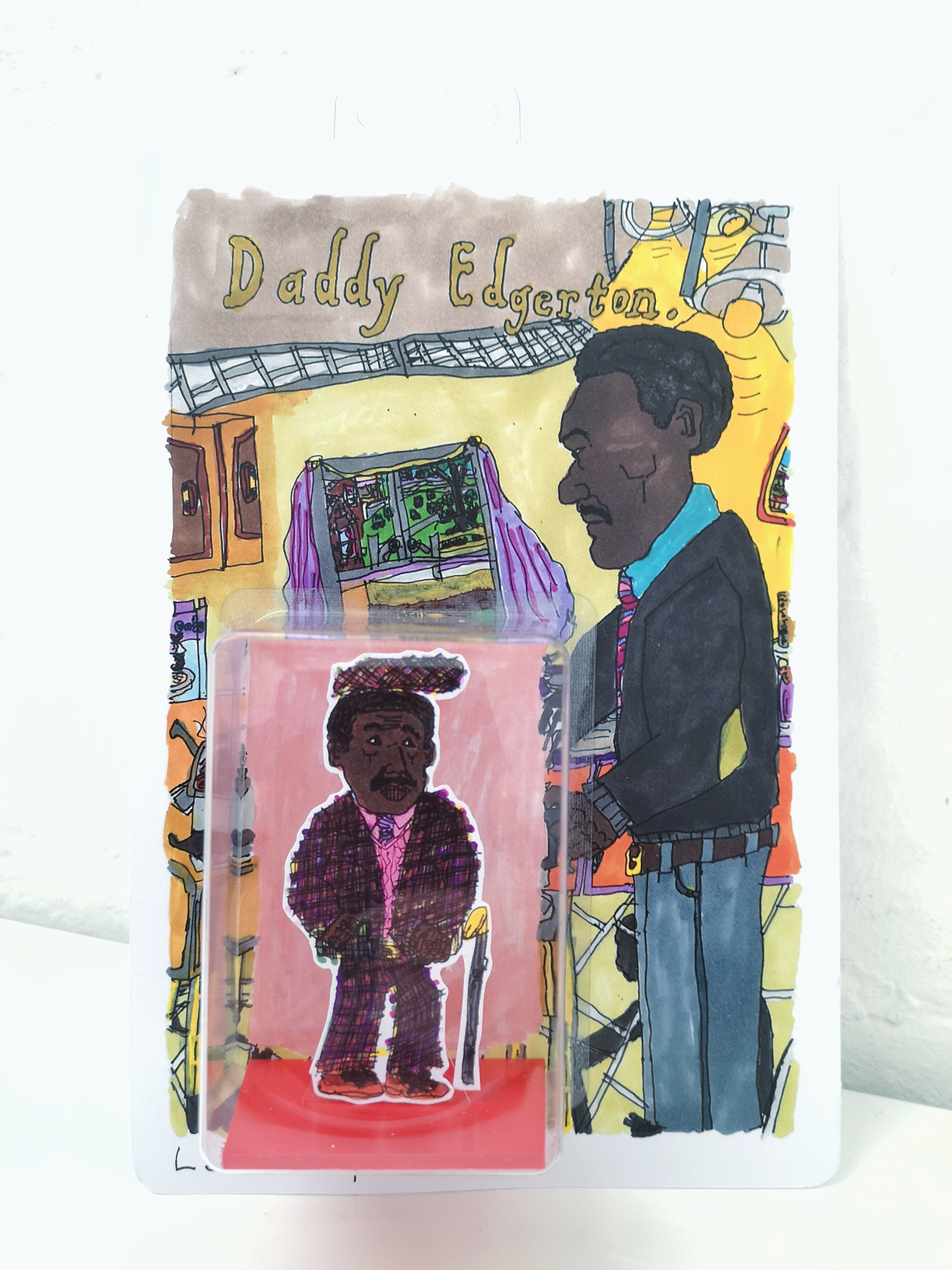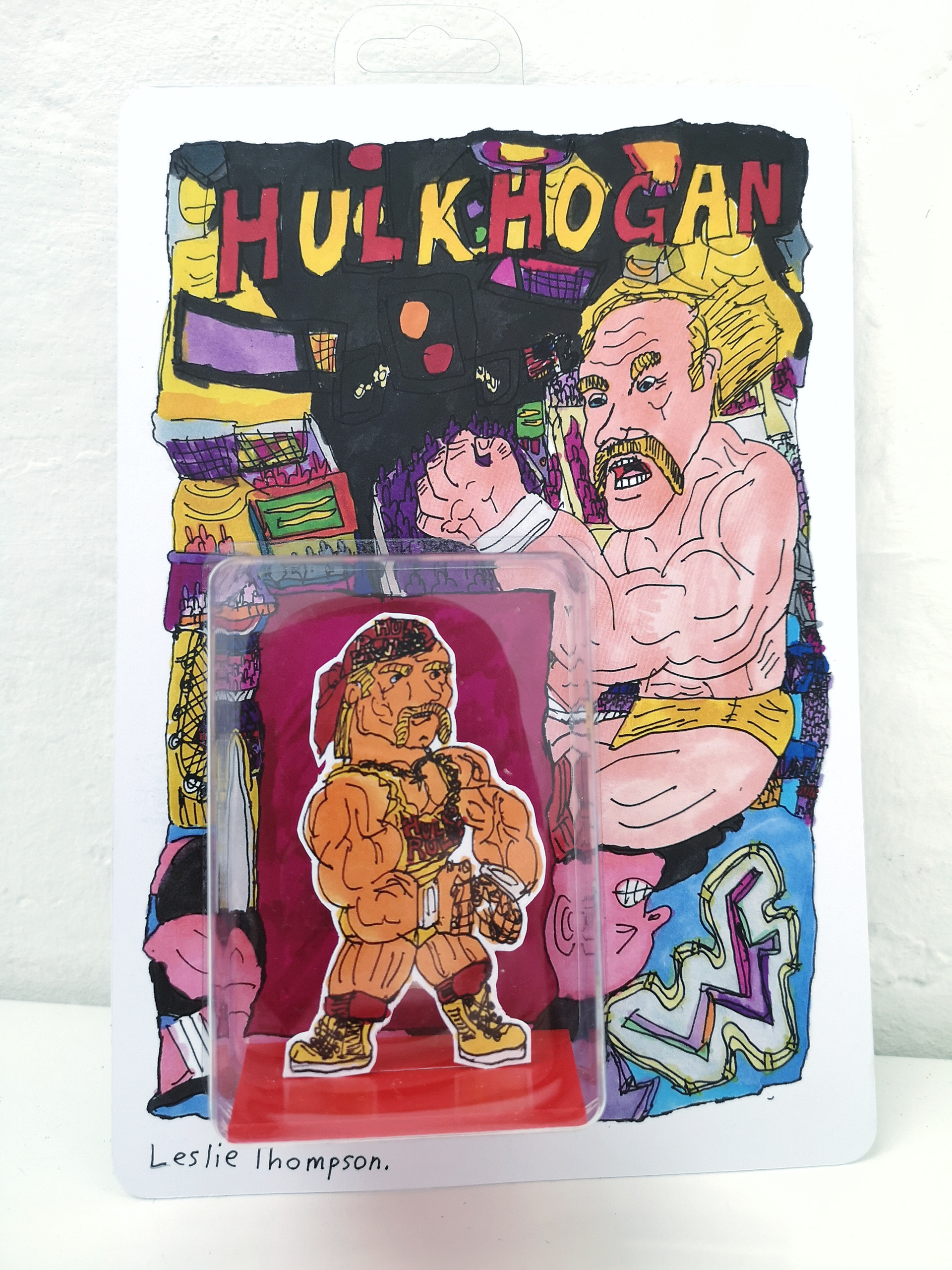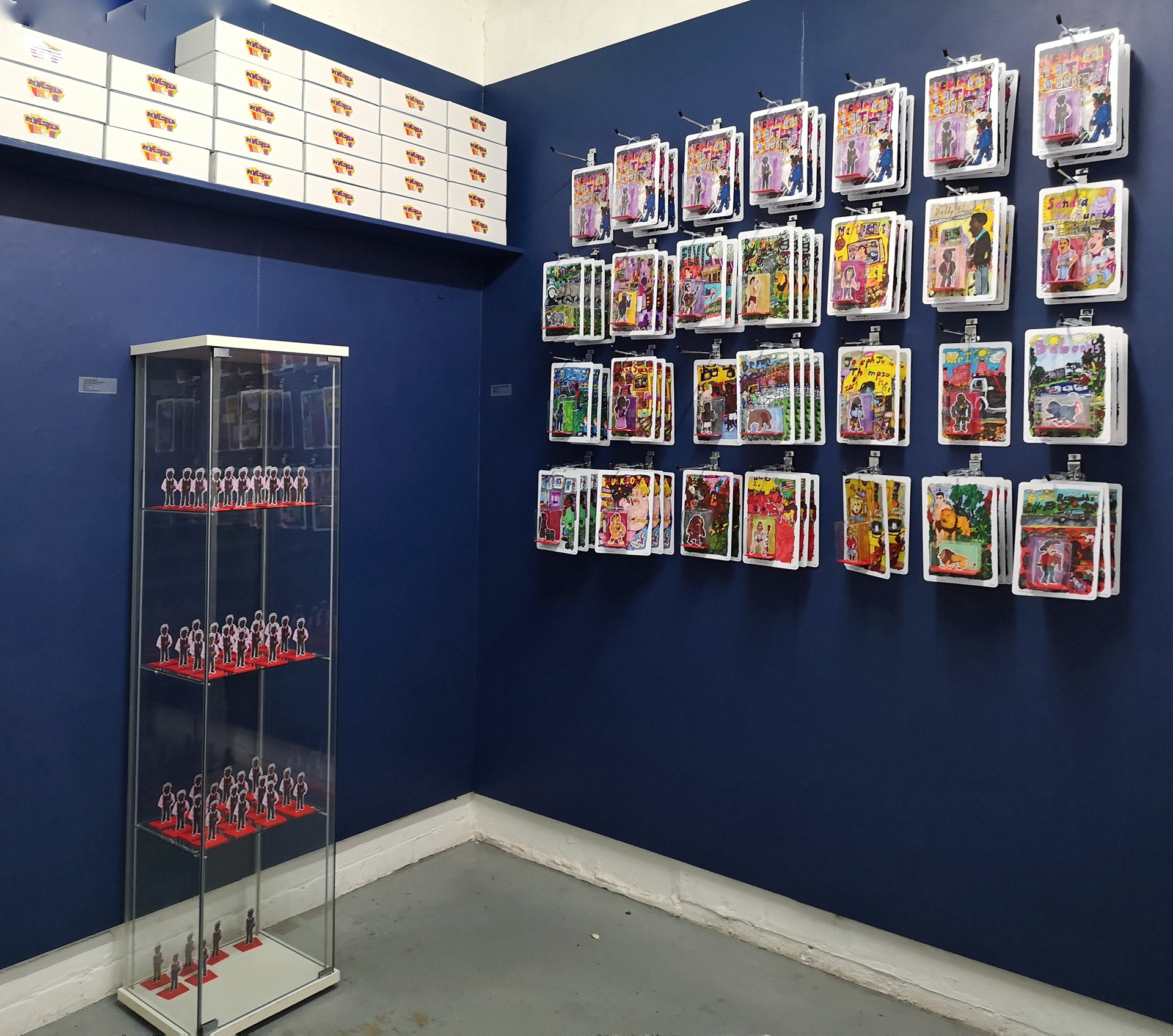 About Leslie Thompson



Leslie Thompson is based at Venture Arts Studios in Manchester. He depicts scenes from popular culture, mostly from the seventies and eighties, and his drawings are often punctuated with memories from film, music and TV. More recently animals have been a major inspiration to him. He has gained a reputation as a fantastic mural artist, creating bespoke murals in the head offices of LADbible and Sheila Bird Group in Manchester and for Partisan Collective, Salford. He also specialises in capturing events through live drawing, and has worked with DadaFest, Creative Minds North, Hubbub Theatre as well as illustrating many Venture Arts events. He has exhibited his work widely across the UK including a major solo exhibition at Project Ability, Glasgow in 2017. In 2019 he exhibited in Tokyo and in 2021 his work, Animals from Memory was acquired by the Government Art Collection  – as part of their Art X-UK acquisitions.