For his solo exhibition at PAPER, Pär Strömberg will present a new body of work Those of the Unlight. This work marks a point of departure for Strömberg. Since working with PAPER, he had had to re-contextualise his practice within the ethos of the gallery. Focussing exclusively on work on paper, Strömberg's practice has been revitalised, focussing on the participants in a subculture that the artist has been immersed in since his youth.
Pär Strömberg grew up in rural Sweden. The Scandinavian Black Metal scene offered a form of rebellion. An anti-everything mentality has inspired Pär's practice and he continually draws from this period in his youth. More recently, the artist has noticed a new stirring in the subculture that offers a radical shift in outside perceptions of the scene. The Black Metal subculture is seen as male-centric, yet Pär has chosen to focus upon the female participants. In the series of portraits called Black Metal Girls, young women - mainly girls from catholic backgrounds - use the machoistic iconography of Black Metal bands to create their own statement of rebellion. Hashtagging themselves within social media as #blackmetalgirls, these women claim the subculture as their own. Making contact with these women in order to seek permission to use their 'selfies', Pär hopes to evaluate their status within the tropes of Romanticism in his charcoal and watercolour representations.
Pär will present a new body of work focussing on the female participants of the Black Metal Subculture. He will present the Black Metal Girls: Small portraits from BMG 'selfies' presented in an upside-down cross formation. Alongside this, he will present a number of large paper works that restage a variety of allegories and icons depicting death drawn from Pagan Cults and folklore traditions. Each of these images depicts a strong female role model revitalised as a contemporary martyr. The smaller works will be presented on a background of band posters that have been sprayed black and tacked to the wall of the gallery. We intend to create sections of posters, rather than covering the whole booth. The large works will be presented unframed.
Installation Views at PAPER, August 2017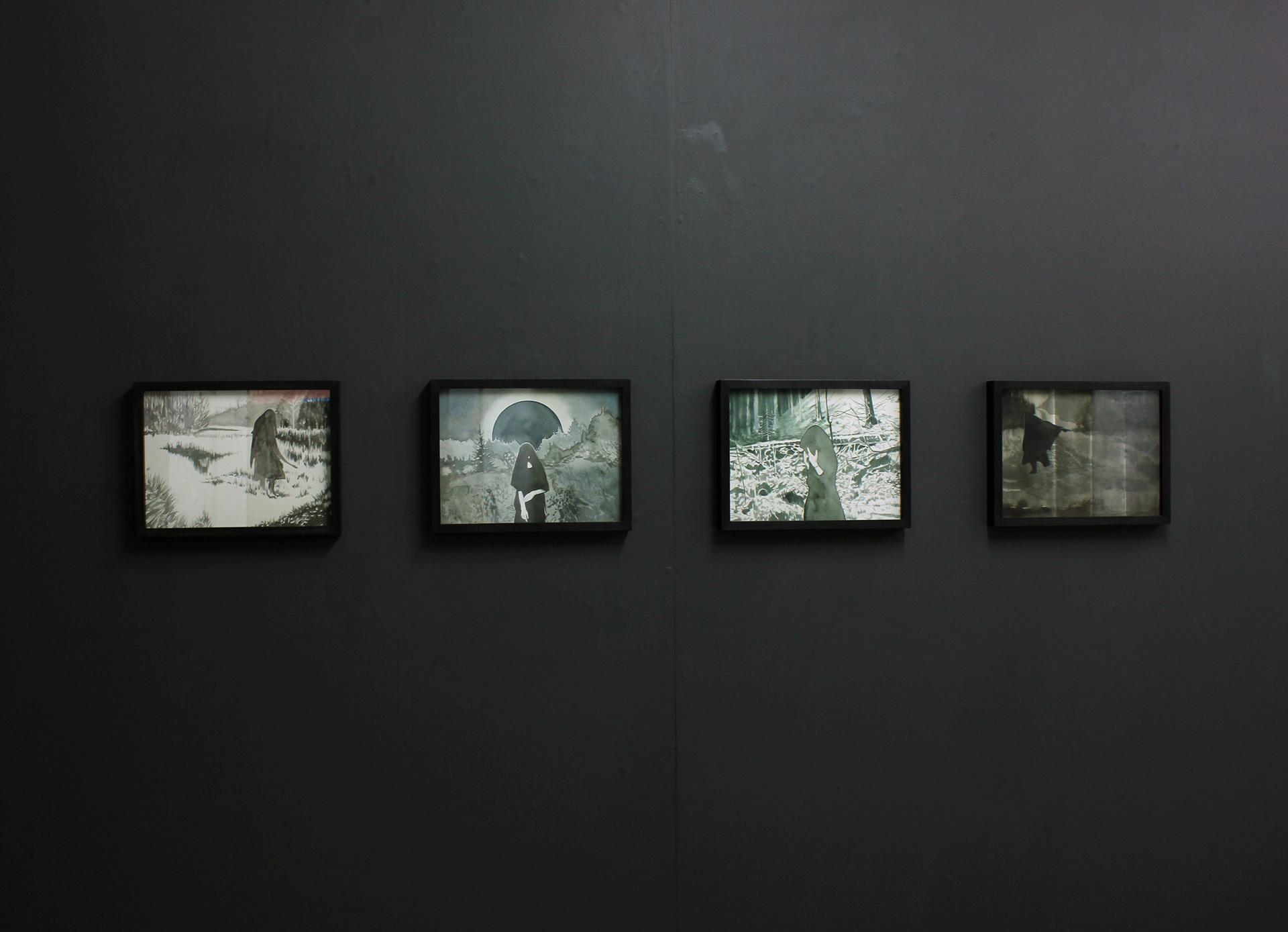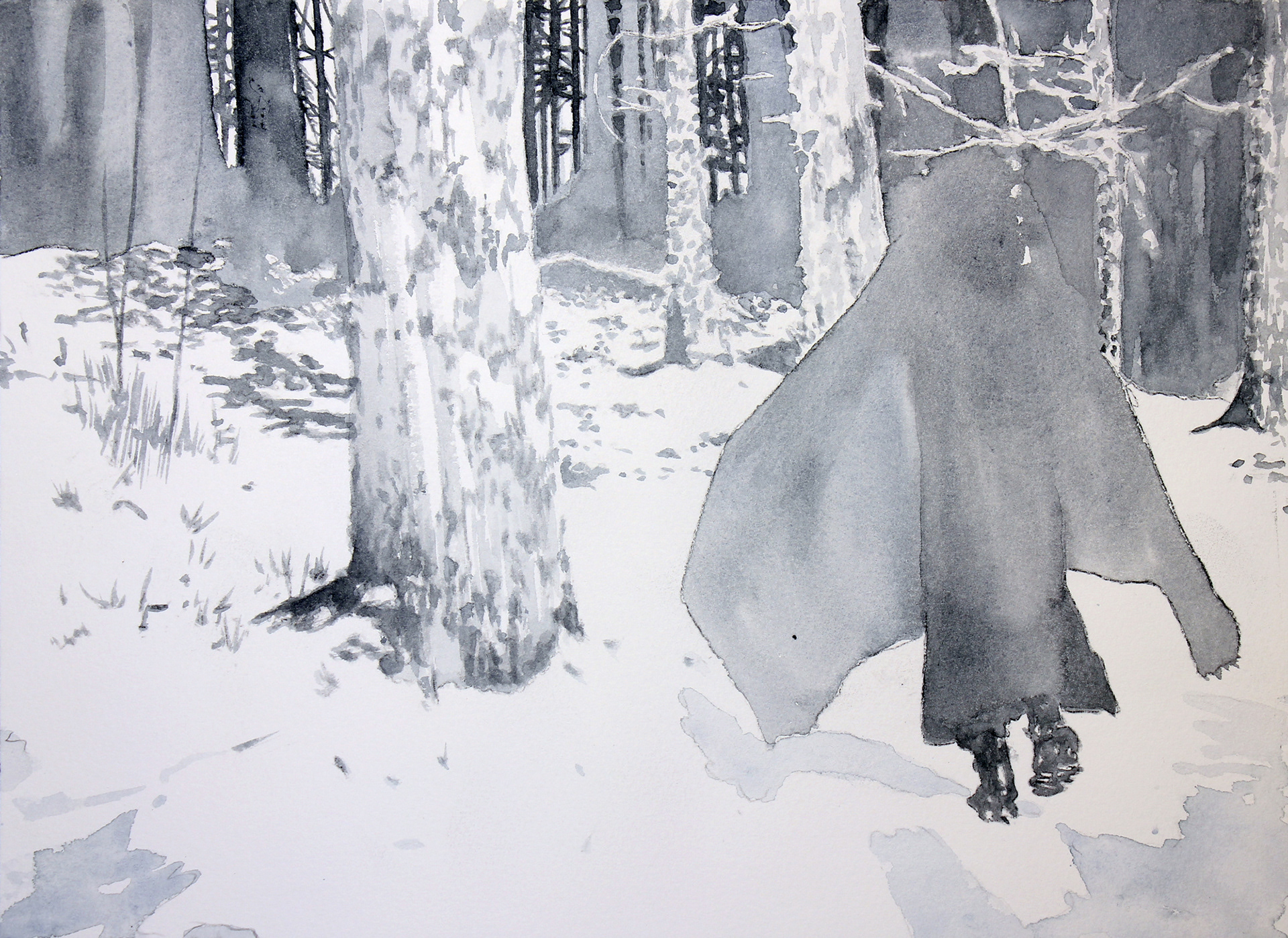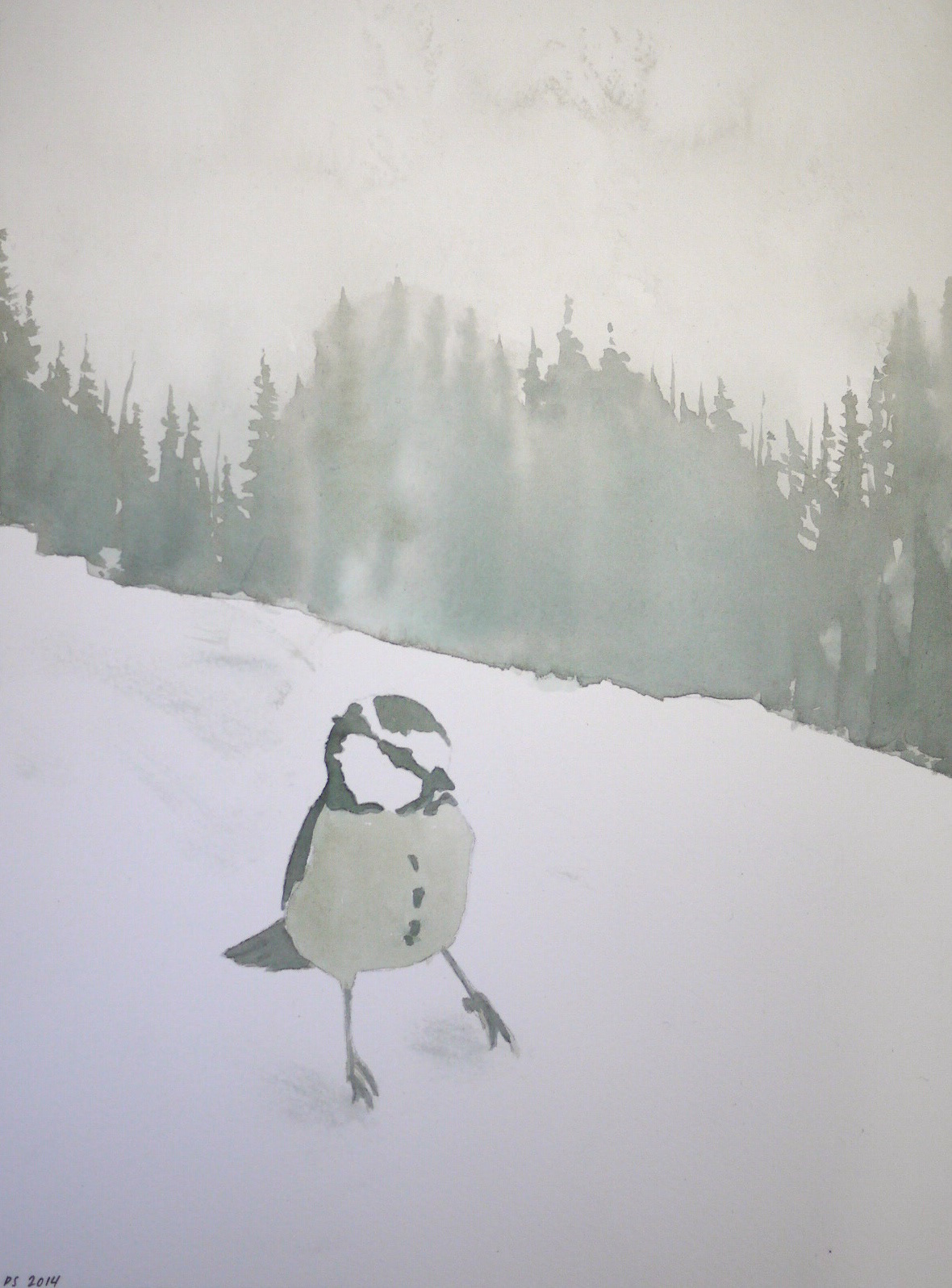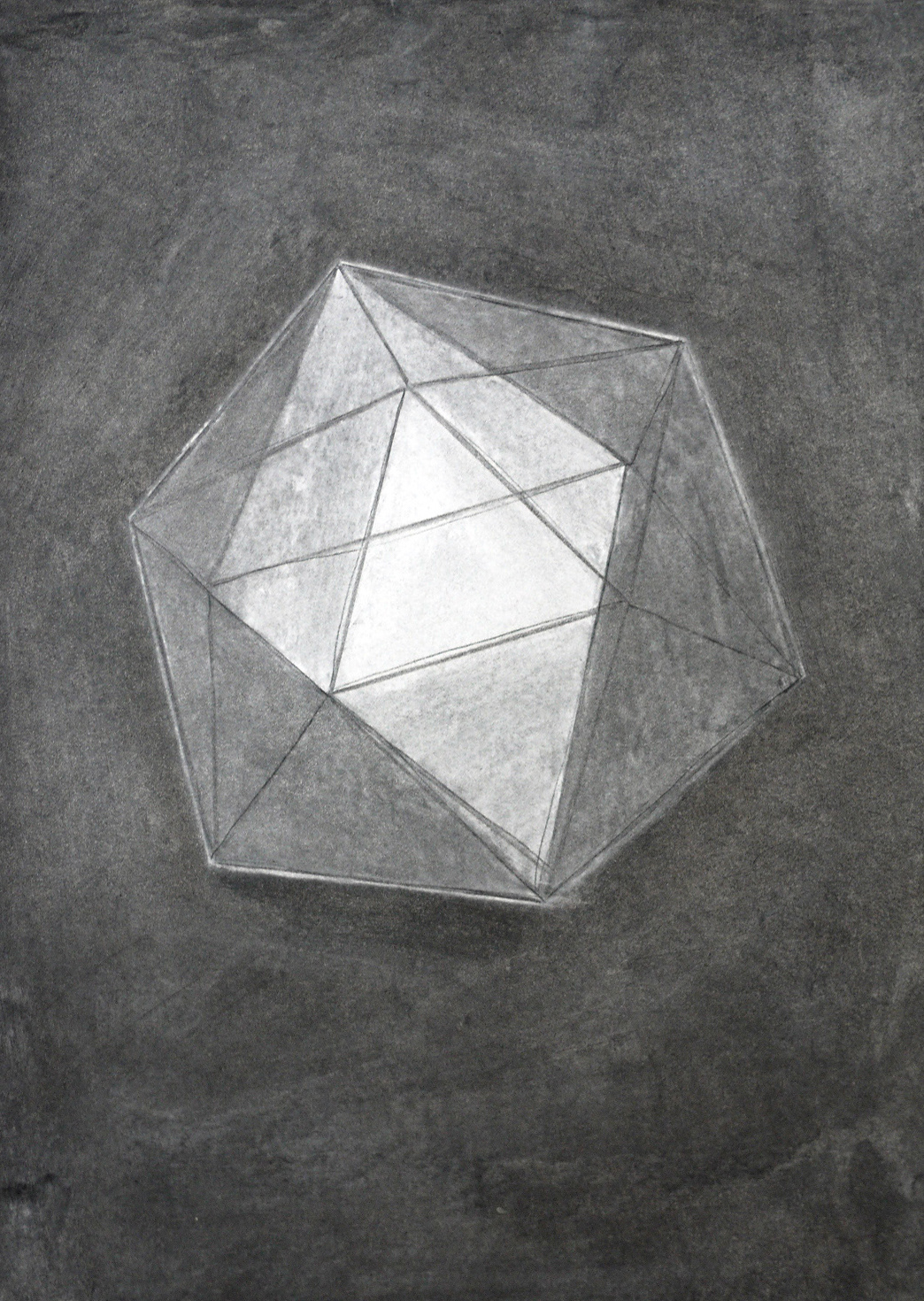 Pär Strömberg CV
Born 1972 in Örebro – Lives and works in Stockholm and Amsterdam (NL)
Lecturer in painting at Örebro Konstskola since 2010
Education:
2011-2013 Kungliga Konsthögskolan, Projekt Grafik, Stockholm
1996-1999 Gerrit Rietveld Akademie (B.F.A.), Fri Konst, Amsterdam (NL)
1994-1996 Örebro Konstskola, målerilinjen, Örebro, (SE)
Solo shows:
2015 – Open Studio, Sollentuna Konstronda (S)
2014 – Come Twilight, Come dark night, Peek-a-boo Gallery, Perth (AU)
2013 – Rematch, Trajector Art Fair/Art in Bloom, Brussels (BE)
2013 – Frozen Time, Galerie Helder, Den Haag, (NL)
2013 – Ur Skogen, presentation på Hedengrens Bookstore, Stockholm 
2012 – Of Ice and Movement, Galleri Mejan, Stockholm 
2012 – Transylvanian Hunger, Konstfrämjandet Bergslagen, Örebro 
2012 – RETROspect, Charles Bank Gallery, New York (USA)
2011 – New Work, Galleri Örsta, Örebro 
2011 – Into the Starless Night II, Galerie Ron Mandos Gallery, Amsterdam (NL)
2011 – Into the Starless Night, Galerie 37, Haarlem (NL)
2010 – the Undutchables, Galleri Blå, Linköping
2010 – Darkness Visible, Riche, Stockholm 
2009 – Darkness Visible, Serieuze Zaken Studioos, Amsterdam (NL)
2009 – A Painting Solo Show, Serieuze Zaken Studioos, Art Amsterdam art fair (NL)
2009 – Ride The Lightning, Black Jim Gallery, Berlin (D)
2008 – I Need To Watch Things Die, Odea Gallery, Stockholm 
2008 – Nordic Lights, Tapper-Popermajer, Teckomatorp 
2007 – Paint it Black, Kunstcentrum Catharinakapel, Harderwijk, (NL)
2006 – Being There, Dubbelbee Gallery, Amsterdam (NL)
2006 – A Blaze In The Nordic Sky, Galleri Örsta, Örebro 
2004 – Helvete, Loerakker Galerie, Amsterdam, (NL)
2004 – Walpurgis, Raid Projects, Los Angeles (USA)
2003 – Initium, Galleri Karlslund, Örebro 
2003 – KunstRai, Loerakker Galerie, KunstRai Art Fair, Amsterdam (NL)
2002 – Fellow Travellers, Loerakker Galerie, Amsterdam (NL)
2002 – All Other Desires Asleep, Konsthallen, Örebro 
2002 – Ask The Dust, Stedelijk Museum Bureau, Amsterdam (NL)
Group shows:

2015 – Liste Köln, Paper Gallery (D)
2015 – London Art Fair, Paper Gallery (UK)
2015 – Utanför Ramarna, Örebro Läns Museum
2014 – Utanför Ramarna, Rådhuset, Örebro
2014 – Exchange Rate, Platform Gallery, Brooklyn, NYC (USA)
2014 – Snow in Summer, Peek-a-boo Gallery, Perth (AU)
2014 – Barnaby Festival, Macclesfield (UK)
2014 – Droomkunst, Singer Museum, Laren, (NL)
2014 – 10 år jubileum, Galleri Garaget, Småland
2014 – Under Visning, Galleri Heidrun, Torsby
2014 – Functionality of Thought, AAF, Battersea, London (UK)
2014 – Supermarket Art Fair, Paper Gallery, Stockholm
2014 – Malou Efter 10, TV4, studio installation
2013 –Paper #10, End of the Line, Paper Gallery, Manchester (UK)
2013 – Manchester Contemporary, Paper Gallery (UK)
2013 – Amsterdam Drawing, Ron Mandos Gallery (NL)
2013 – Summer Knows, Galerie Helder, Den Haag (NL)
2013 – Van Bij De Buren, Scotland, Kasteel Keukenhof, Lisse, (NL)
2013 – Galleri Astley, Uttersberg
2013 – Art Warehouse, Galerie Helder, Rotterdam (NL)
2012 – AAF, Frihamnen, Jonas Kleerup Gallery/Villa Contemporary, Stockholm
2012 – Nordens Ljus, Stockholm 
2012 – Vårutställningen, Kungliga Konsthögskolan, Stockholm 
2012 – Galleri Jonas Kleerup, summer show, Stockholm
2011 – PAN Amsterdam Artfair, Amsterdam (NL)
2011 – Nieuwe uitleenschatten, CBK, Der Aa-kerk, Groningen (NL)
2011 – Apopcalypse Now, Nieuw Dakota, Amsterdam (NL)
2010 – Också vidare… Örebro Läns Museum
2010 – Förr och Nu, Kumla Konsthall 
2010 – Villa Contemporary, Stockholm
2010 – NorArt Nora/Örebro
2009 – Serieuze Zaken at AAF art fair, Amsterdam (NL)
2009 – Landschat – Galerie Bianca Laandgraaf, Laren (NL)
2009 – Grupputställning, Örebro Konsthall 
2008 – Grupputställning, Örebro Konsthall 
2008 – Vinter, Galleri Örsta
2008 – Something and Something Else, Museum Van Bommel Van Dam (NL)
2008 – Gallery Selection, Tapper-Popermajer, Teckomatorp 
2008 – Örebro Open Art 2008, Örebro
2008 – Zomerparade, Galerie Bianca Landgraaf, Laren (NL)
2008 – Quant a Moi – Willy Schoots Galerie, Eindhoven, (NL)
2008 – WeAreThe SuperlativeConspiracy, Robert Berman Gallery, LA (USA)
2008 – Swedish Destiny and Adventure, Sebastian Guinness Gallery, Dublin (IE)
2008 – Project(or), Showroom MAMA, Rotterdam Art Fair, Rotterdam (NL)
2008 – Grupputställning, Örebro Konsthall, Örebro 
2007 – Kerstmarkt, De Paviljoens, Almeere (NL)
2007 – Grupputställning, Galleri Örsta, Örebro 
2007 – Koninklijke Schilders Prijs, Gemeente Museum, Den Haag, (NL)
2007 – Destroy Babylon, Sixspace at Year_07 Art Projects, London (UK)
2007 – 11/194 m2, ODEA Gallery, Stockholm
2007 – Islands, Dubbelbee Gallery, Amsterdam (NL)
2007 – A Winter's Nights Striving Towards Summer, Lemonst. Gallery, Dublin (IE)
2007 – Dreamland, Kunstvereniging, Diepenheim (NL)
2007 – Dreamland, Gist, Brummen (NL)
2006 – The Shape Of Things To Come, Galleri Jonas Kleerup, Stockholm
2006 – 'Selectie 06, Centrum Beeldende Kunst, Dordrecht, (NL)
2006 – Oceanic Waves, Holland & The Nordics, Kaapeli Tehdas, Helsinki, (SF)
2006 – Koninklijke Schilders Prijs, Gemeente Museum, Den Haag (NL)
2006 – Art Rotterdam, DubbelBee Gallery, Rotterdam (NL)
2005 – Fultjacks Blot 23, RAID Projects, Los Angeles (USA)
2005 – Small Wonders, Pharmaka Gallery, Los Angeles (USA)
2005 – Koninklijke Schilders Prijs, Gemeente Museum, Den Haag, (NL)
2005 – Art For Sail, Bagage Hal – Loods 6, Amsterdam (NL)
2005 – Can't See The Forest, Sixspace Gallery, Los Angeles (USA)
2004 – Wim Izaksprijs – 10 jaar, Dordrechts Museum, (NL)
2004 – Koninklijke Schilders Prijs, Dam Paleis, Amsterdam (NL)
2004 – Aanwinsten 2003/een keuze, de Nederlandsche Bank, Amsterdam (NL)
2004 – KunstRai, Serieuze Zaken, Amsterdam (NL)
2003 – Absolut Empty – Galerie Buro Empty, Amsterdam, (NL)
2003 – Zweeds, Sandberg Instituut, Amsterdam, (NL)
2003 – Nothing can be hidden forever – Galerie Seriuze Zaken, Amsterdam (NL)
2002 – Wim Izaks Painting Prize, Dordrechts Museum, Dordrecht (NL)
2002 – Biennal van de eenminuten, Centraal Museum, Utrecht (NL)
2001 – Centered, Loerakker Galerie, Amsterdam (NL)
2001 – Art Twente, Loerakker Galerie at Art-Twente – Hengelo, (NL)
2001 – Art-Rotterdam, Loerakker Galerie at Art-Rotterdam, (NL)
2000 – For Real, Stedelijk Museum of Modern Art, Amsterdam (NL)
Awards and Grants:
2014 – Stockholms Stad, Ateljéstipendium, Stockholm
2013 – Cecilia Frisendahls Litografi Stipendium, Stockholm 
2013 – Stockholms Stad, Ateljéstipendium, Stockholm
2012 – Stockholms Stad, Ateljéstipendium, Stockholm 
2008 – Fonds B.K.V.B. – Basissubsidie, Amsterdam (NL)
2007 – Fonds B.K.V.B. – Werk Budget, Amsterdam (NL)
2007 – Koninklijke Schilders Prijs (Shortlisted), Gemeente Museum, Den Haag, (NL)
2006 – Koninklijke Schilders Prijs (Shortlisted), Gemeente Museum, Den Haag, (NL)
2005 – Örebro Läns Landstings Kultur Stipendium, Örebro (SE) 
2005 – Koninklijke Schilders Prijs (Shortlisted), Gemeente Museum, Den Haag, (NL)
2004 – Koninklijke Schilders Prijs (Shortlisted), Dam Paleis, Amsterdam (NL)
2004 – KDR KunstRAI Prijs (Shortlisted) KunstRAI 2004, Amsterdam, (NL)
2004 – Fonds B.K.V.B – Basissubsidie, Amsterdam (NL)
2002 – Wim Izaks Schildersprijs (1st prize winner), Dordrecht, (NL)
2001 – Fonds B.K.V.B – Startstipendium, stipendium young artists, Amsterdam, (NL)
2000 – Fonds B.K.V.B – Startstipendium, stipendium young artists, Amsterdam (NL) 
Collections:
Museum Het Domein, Sittard, (NL)
Akzo-Nobel Art Foundation, Arnhem, (NL)
Océ Kunstbezit, Venlo (NL)
Peter Drake Collection
Hugo & Carla Brown Collection
Orebro Läns Museum, Örebro 
Örebro Kommun, Örebro
Örebro Läns Landsting, Örebro 
Elite Hotels, Örebro/Stockholm 
Loyens & Loeff, Amsterdam, (NL)
F. van Lanschot Bankiers, Rotterdam,(NL)
Leiden U.M.C. Kunststichting, Leiden, (NL)
Caldic Collectie, Rotterdam, (NL)
Nederlandsche Bank, Amsterdam, (NL)
Aegon, Den Haag, (NL)
Örebro Kontrakt/Örebro Universitet, Örebro
AB Kontorsrutin, Örebro
Reflex Modern Art, Amsterdam, (NL)
Mätcenter, Örebro
Orior Music AB, Göteborg
Catalogues:
Droomkunst, Singer Museum Laren, 2014
Supermarket Art Fair, 2014
Ur Skogen, Orosdi-Back 2013, Daniel Söderberg & Ragnar Persson 
Darkness Visible, Art book text: Frida Cornell, Daniël Bertina, H. Alberdingk Thijm
Art Amsterdam 2009, Amsterdam
Year_07 Art Projects, London
Militair #1, #2 & #3 Copenhagen/Oslo
Dreamland, Gist, Brummen
Oceanic Waves, Kaapeli Tehedas, Helsinki 
Art Rotterdam 2006, Rotterdam
Wim Isakz, 10 Jaar – Dordrechts Museum
WE SHOW ART – 10 years SMBA, Stedelijk Museum Bureau, Amsterdam
Proof of Principle – The Akzo Nobel Collection, Arnhem
Wim Izaks Schildersprijs – Dordrechts Museum
Ask The Dust – Jennifer Higgie, Stedelijk Museum Bureau, Amsterdam
Art Twente – Hengelo
For Real – Stedelijk Museum of Modern Art, Amsterdam
M.A.I.S. – Kulturbunker, Köln