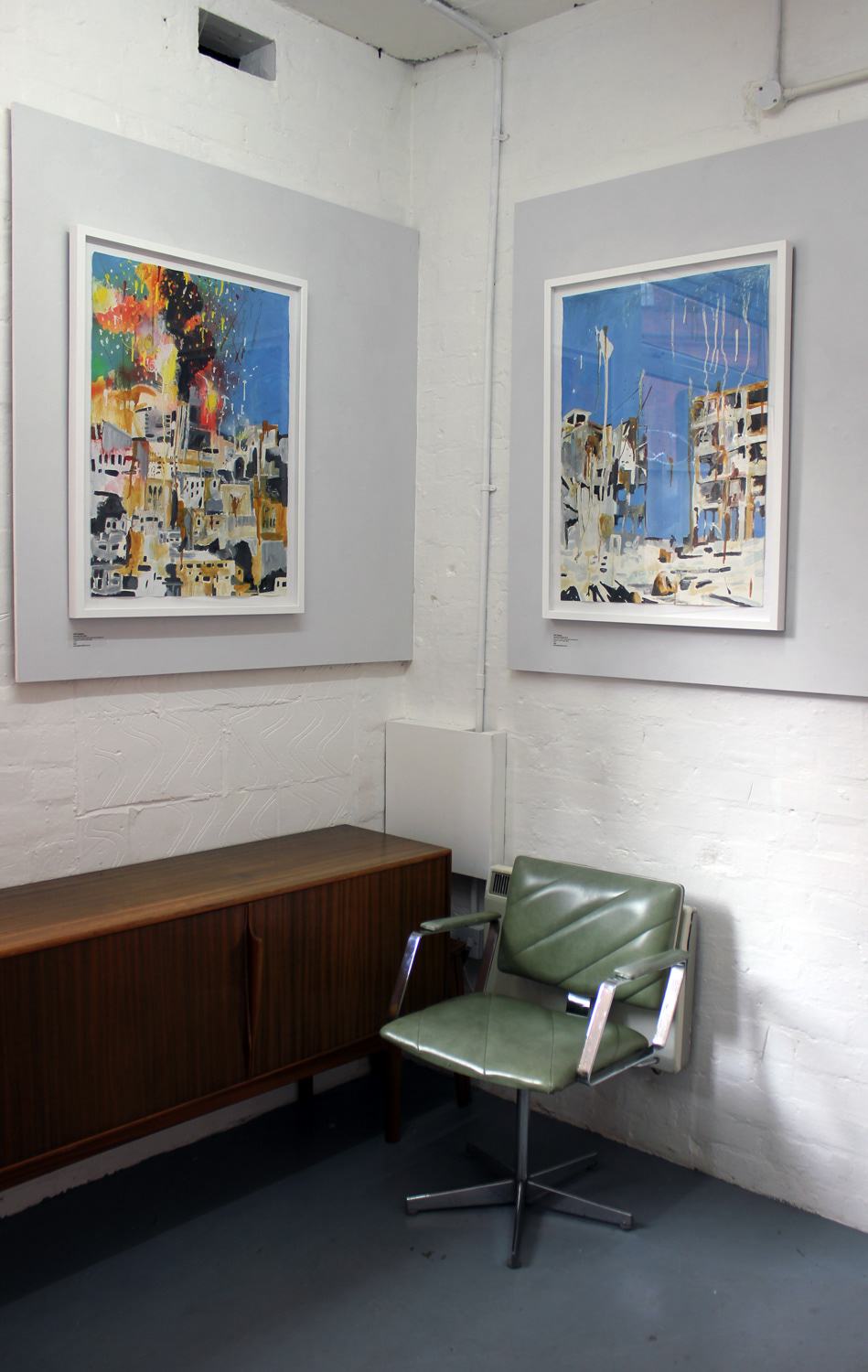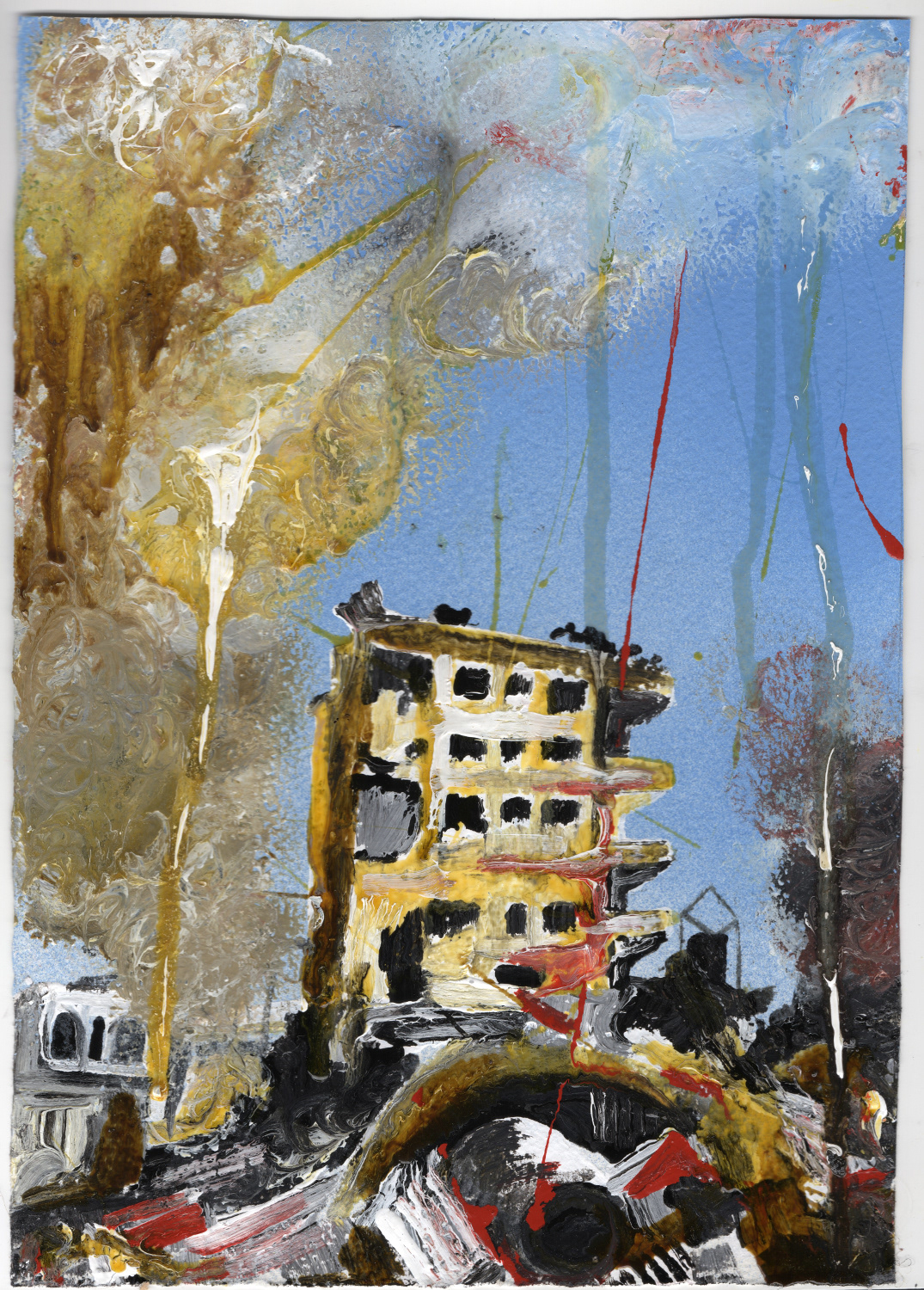 New paintings by Phill Hopkins and James Moore depict how we record history in Generation Loss at PAPER.

Painting is an age-old technique that has enabled us to re-tell stories throughout time. Generation Loss is an exhibition of recent paintings based on how we record events of historical significance, from the Leeds-based Artist Phill Hopkins & James Moore from Cardiff, at PAPER Sat 18 April – Sat 30 May.

When does History become Historical? In this exhibition Phill Hopkins and James Moore will present ways of representing historical events through painting from two different perspectives. While Phill Hopkins presents the stories he observes via the media coverage of the conflict in Syria, Ukraine, Gaza, or Iraq, James Moore will present a series of work that looks back at the greater history of Cardiff, moments in time, which by comparison aren't recorded with the same depth of detail.

In this instance, 'the media' becomes the place in-between for Phill Hopkins, placing a barrier between him and the event. For Generation Loss, Phill will present work based on the recent conflict in Syria. Phill conveys through his painting the "utter unbelievable horror," and speaks of how "The destruction is completely beyond my understanding". In the UK we have a secondary experience of the conflict, which is presented to us through the news. The media in this case becomes an intermediary through whom Hopkins begins to unravel and try to understand these historical events as they happen.

James Moore's work is also concerned with the images of representation that are in-between himself and the objective 'real'. The paintings take history as a narrative story, creating particular scenes as badly constructed flimsy spaces based on a few basic facts. Representation is pieced together from different source material, and the final paintings are a type of history painting, but a melancholy, improvised type using the faint ironic humour of our time. This series of factual history paintings look at the moments where the city of Cardiff has been abandoned over time. Scenes such as a dinosaur abandoning Cardiff in 66,000,000BC, Romans abandoning Cardiff in AD380, Richey Edwards abandoning Cardiff in AD1995, and NATO abandoning Cardiff in AD2014.

The works in the exhibition depict events that have taken place, but that both Artists have not seen at first hand. Without the careful, painterly recording of these events, they have the potential to become Generation Loss.