Anthony Donovan / Sarah Evans / John Hyatt / Hayley Lock / James Moore / Corrado Morgana / David Moss / Ruby Tingle / Neil Webb / Simon Woolham  
Sound and Vision considers the interrelationship between the aural and the visual, mixing drawing and performance, audio and film, music and DIY paraphernalia, connecting through collaboration, each unique, multifaceted, and individual practice.  The starting point of the exhibition is the 40th anniversary of David Bowie's recording of Low, the Bowie album from which the single Sound and Vision featured. Widely regarded as one of Bowie's most avant-garde recordings, it is a seminal album that explored a 'minimalist' stripped back approach. This was an initial point of reference for the artists in Sound and Vision, and is made more poignant by his untimely passing.
When Bowie recorded Sound and Vision in The Chateau d' Herouville studio he thought it was haunted by the ghosts of George Sand, the cross-dressing female writer, and her lover, the composer, Frédéric François Chopin. Working collaboratively, John Hyatt and Hayley Lock use this as a starting point. Performing live at the private view, Hyatt's guitar, The Holy Ghost along with Lock's hypnotist Graham Howes will en-trance Lock into the guise of Walli Elmlark. Elmark was the "White Witch of New York' who Bowie visited to exorcise his own demons. Hypnotised into the persona of Walli Elmark, Lock will chase the ghosts of Chopin and Sands. The invocations and performance will be the unrehearsed forms of deep trance and their content will be open and spontaneous.
Neil Webb's piece Waiting contemplates "the gift of Sound and Vision" as referred to in the song by David Bowie. A space or blank canvas in which to think before creativity begins. The white space refers to the potential of creative thought, intellectual challenge and the enjoyment of making. There also lies within the possibility of writer's block and the paralysis of being idealess. The LP sized blank sleeve is waiting to be filled; a quiet uncluttered mind able to make clear decisions is sought whilst trying to propel the thoughts of time ticking away. James Moore & Corrado Morgana experiment with the materiality of paper and focus on the description of a blue room in Bowie's lyrics for Sound and Vision. The image of a blue room conjured in the song is tied together with The Orbs legendary Blue Room record, a landmark 40 minute track which came out of the club scene's chill-out rooms. Moore and Morgana have a long running interest and participation in electronic and dance music scenes. Their audio work for this exhibition will re-capture the experimental drive of ambient techno, using various samples produced by recording the tearing, scrunching, and crunching of old flyers and press releases from PAPER.
Anthony Donovan, an artist, composer, musician and writer, will present his film Five Spoilt Ballots. The work, filmed as a travelogue from a pale horse entirely on Hungarian beaches is a tribute to a hypothetical landlocked England. Donovan draws reference to World War II atrocities such as Oradour-Sur-Glane and the Library of Verdun as he references Cameron's Britain. Sarah Evans continues her collaborative work with musicians The McKenzie Break to create a new animated work, which brings together drawn time-lapse animations with an improvisational score. The performance of the work focuses on the attention and scrutiny of the musicians as they articulate the pathos of the movement and rhythm of the animation.
Ruby Tingle launches and performs her new EP Hymns for the Men alongside visual translations as new collage works on paper. The EP pays homage to various real and non-real masculine elements whilst acting as a semi-fictional memoir. Simon Woolham and David Moss (M4SK 22) is a collaboration making music, film, considered paraphernalia and re-digested ephemera. For Sound and Vision, M4SK 22 have meditated upon the happenings at the Château d'Hérouville in 1976, and concocted a series of channelled visions in song and visual form. Woolham has also ruminated on the trace and echoes of the drawn-out space and resonances of an old Cathode Ray TV, a reflection on the minimalist qualities of Low.
For the private view the Sound and Vision will present a programme of live performances and presentations by the artists.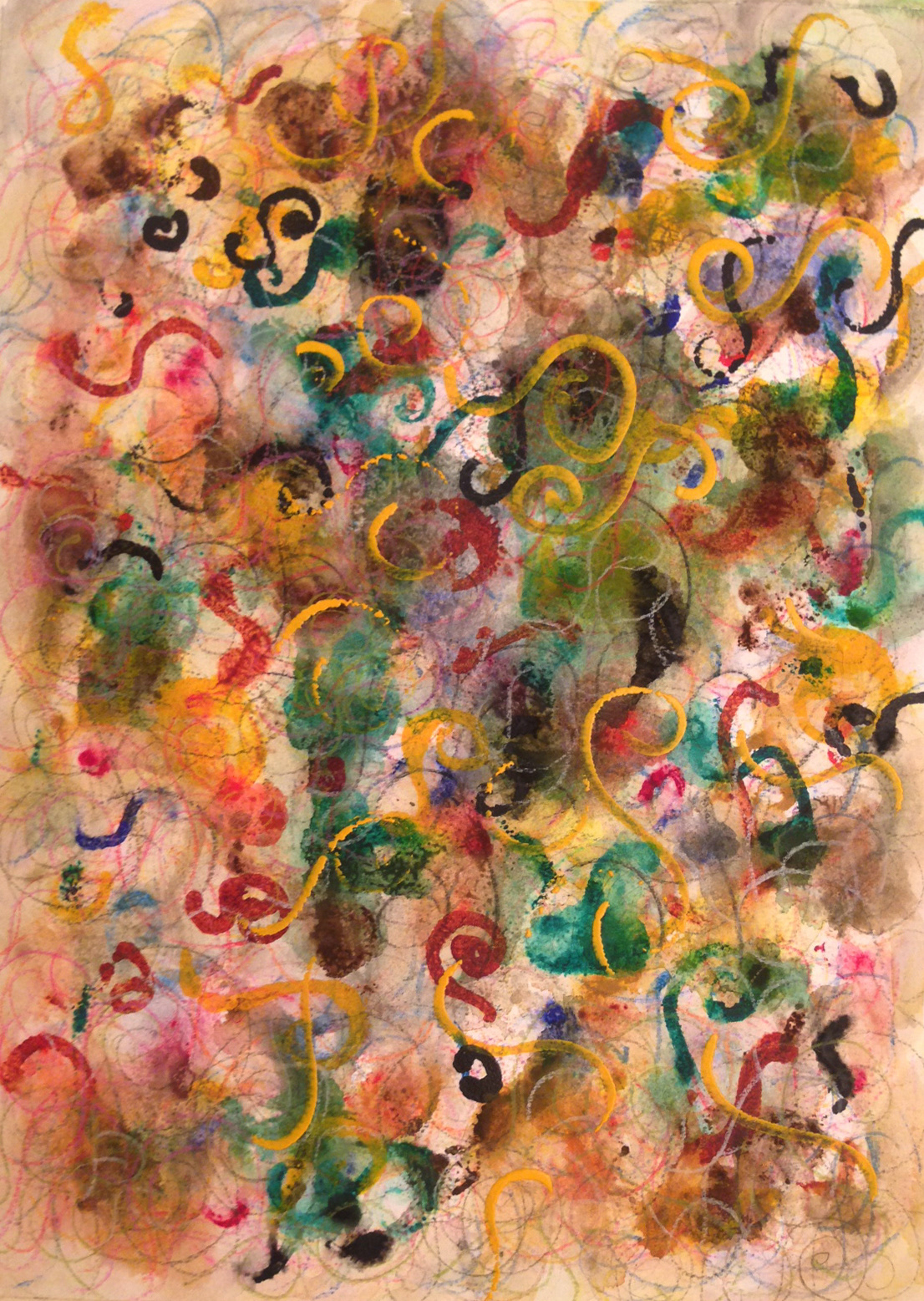 M4SK 22 (David Moss & Simon Woolham)
Corrado Morgana & James Moore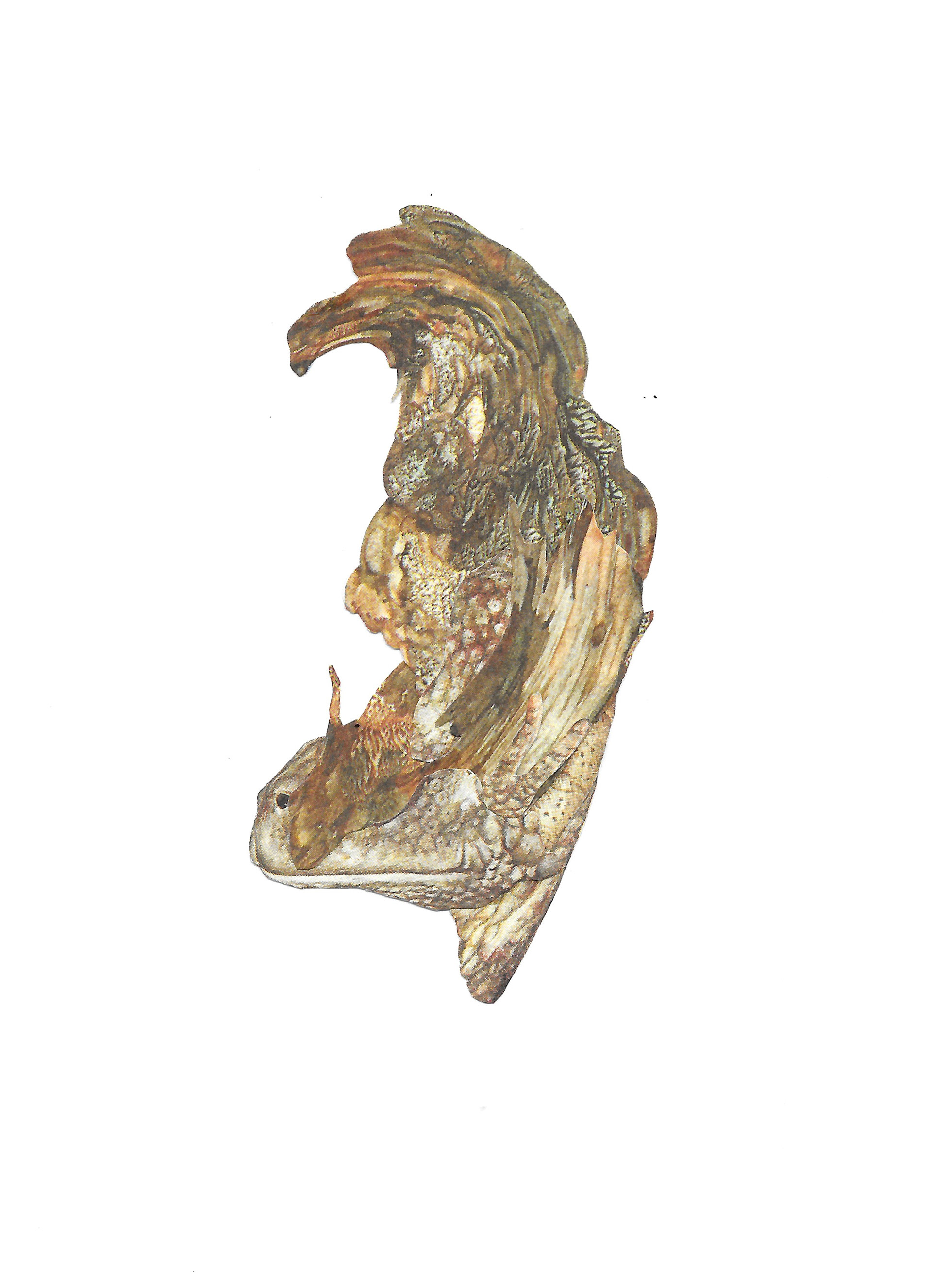 Sound & Vision
Perfromances
Anthony Donovan

is an artist/composer/musician/writer based in England, recording solo, under his own name, and as Murmurists, leading a 17 piece live multi-media theatre-group of that name. He has worked on projects with the likes of John Zorn and Bryan Lewis Saunders, and with members/ex-members of Einstürzende Neubauten, Henry Cow, Can, Morphogenesis and Derek Bailey's Company. Donovan founded the label and imprint Classwar Karaoke in 2008, which he co-curates with Jaan Patterson, producing, amongst other things, largescale quarterly surveys of experimental music and film, which have included the likes of Bob Ostertag, Terry Bozzio, Adrian Belew, Jaap Blonk, Lol Coxhill, Keith Tippett, Rhys Chatham, Adam Bohman, Fred Frith, Otomo Yoshihide, Evan Parker, Zoviet France, Peter Brotzmann and Leafcutter John. His interests are all either obscure or opaque, but morally authentic. 
John Hyatt

is known all over the world as an artist and musician. Since representing British Art as the featured artist of Arts Council of England's 'The British Art Show', he has exhibited internationally. Between 2010 and 2015, John has shown paintings, prints, digital movies and rapid prototype sculptures in the UK, Australia, China, Japan, Portugal, Germany, Brazil, USA and India. Hyatt is a polymath and synthesizer of arts and sciences in new and traditional media. The music world will know John as the lead singer with Leeds' 80s' legendary post-punk band, The Three Johns. 
Hayley Lock

is an artist and lecturer graduating from Goldsmiths College in 1989 and from The University of Essex in 2012. She had five solo shows spread across the UK in 2011/12 as part of her project

(Now that would be) Telling

and has exhibited both nationally and internationally in selected group shows and collaborations. Lock's practice attempts to capture conversational dialogues across parallel time frames, identities and locations. Often restaging found and imagined conversations through constructed histories Lock is currently working with and under hypnosis to re-engage as an altered self, chasing male visionaries across history. Recently Lock has collaborated with DJ and record producer Jamie Jones producing imagery and film for his upcoming world tour and has been working on a solo titled Lone Pine Club on show at The Minories Gallery in Colchester. Lock currently looking at the Occult.
James Moore

is an artist and curator based in Cardiff. He studied a Fine Art degree at Manchester Metropolitan University and a Masters in Fine Art at Chelsea College of Art & Design in London. He was recently shortlisted for the Welsh Artist of the Year competition, and also exhibited two paintings in the National Eisteddfod in Wales. James exhibits regularly in group exhibitions and within his own curatorial projects. His work has been included in 'Digital Romantics' at Dean Clough Gallery in Halifax and in 'Virtually Real', in the Stanley and Aubrey Burton Gallery in Leeds and Blyth Gallery in London. He had a two-person show with Phill Hopkins at PAPER in 2015.
Ruby Tingle
graduated from Manchester School of Art in 2011. Specializing in collage, performance and music inspired by myth and folklore, her work deals primarily with the idea of personal psychology and private symbolism, and how this can be translated via the re telling of stories, normalisation of the fantastical and exploring the notion of in-between places. Self portraiture is employed to allow for the artists, a vicarious existence- a dreamt form of landscape, animal, and transformation become possible and documented. Performance and installation are used as a platform for the three dimensional translation of these ideas, often incorporating the theme of life drawing, looking at the static or moving body as it is forced into a living portrait. Music operates in a cyclic pattern alongside these visual artworks, lyrics often referring to or influenced by occurrences from within the collage and vice versa. The musical arrangements and physical aesthetics of these works function harmoniously, both questioning and engaging with the ambiguous and extraordinary.
Simon Woolham
is currently based in Macclesfield. He has exhibited widely, including solo exhibitions at the Lowry in Salford and Chapter Gallery in Cardiff, as well as numerous national and international group exhibitions. In 2008 he was included in the first Tatton Park Biennial and in 2006 he was Artist-in-Residence at the Baltic in Gateshead. He won the Mostyn Open 11 at Oriel Mostyn in 2001.