4-6 November 2022, Manchester Central
Alexis Soul-Gray and Hannah Wooll both work with/against found paper images, intuitively reworking, adding, deleting and highlighting what was there before. Previously benign, saccharine, kitsch, or outmoded images are given new life, given agency, are subverted and re charged. What Was Lost brings together the two artists, both fans of each other's work, to highlight their shared interests through work on paper.
Alexis Soul-Gray

's works speculatively question ideas of nostalgia and commemoration, bringing together a conjecture of imagery taken from public archival materials. Through painting, collage, assemblage and printmaking, she explores ideas of nurture, dereliction and the mother archetype in relation to trauma. Using appropriation, detournement and the re-ordering of paper ephemera and found objects, Soul-Gray explores the fluid nature of recall, allowing intuition to lead the work through various states of exploration until reaching a final resting place. Images are continuously intersecting, abrasive, harmonious, removed. The saccharin and the abject sit in a purposefully contradictory language.
Hannah Wooll

explores the domestic space, interior life and the value associated with related objects and artworks. As an artist working from a home studio, Wooll is fascinated by the value given to objects and images associated with this interior life. Her current practise utilises found media, locally sourced from charity shops. She is particularly drawn to old books and cheap ceramic vases -- mass produced objects envisioned to decorate, populate and personalise one's home, yet now discarded and forgotten on these shelves, hoping for a new owner. The women that sparsely populate Wooll's paintings appear sometimes insouciant, untroubled by their unfamiliar or unnatural surroundings, at other times awkward in the environments which they have been placed, but always exist with a nod not only to the style and era of the book, but also to the women that have poured over these home craft books over the years. Wooll often regard her works as being a still from a story or film, caught up in a moment, the image paused; sometimes melodramatic, sometimes fragments of quiet and uneasy tension.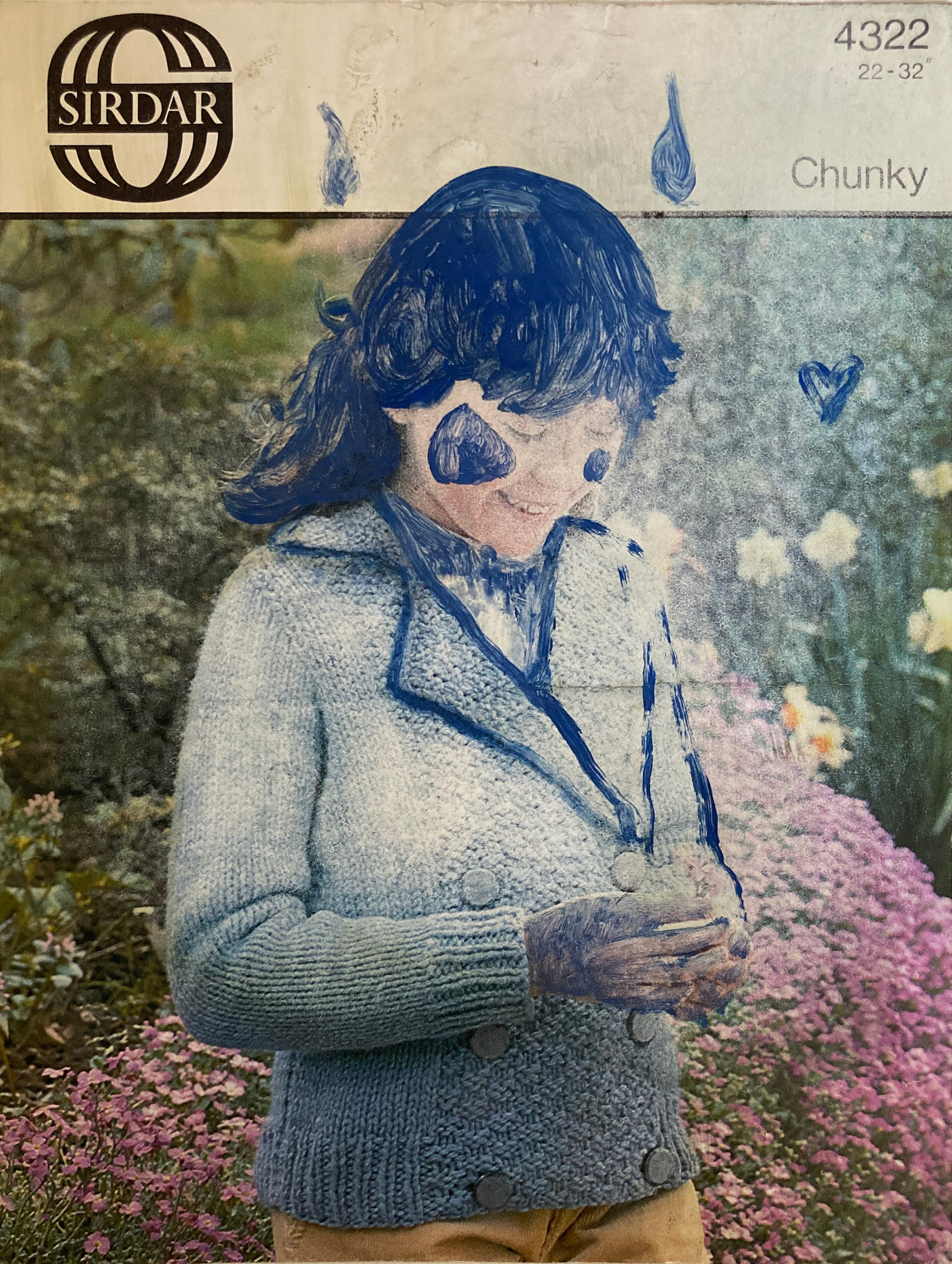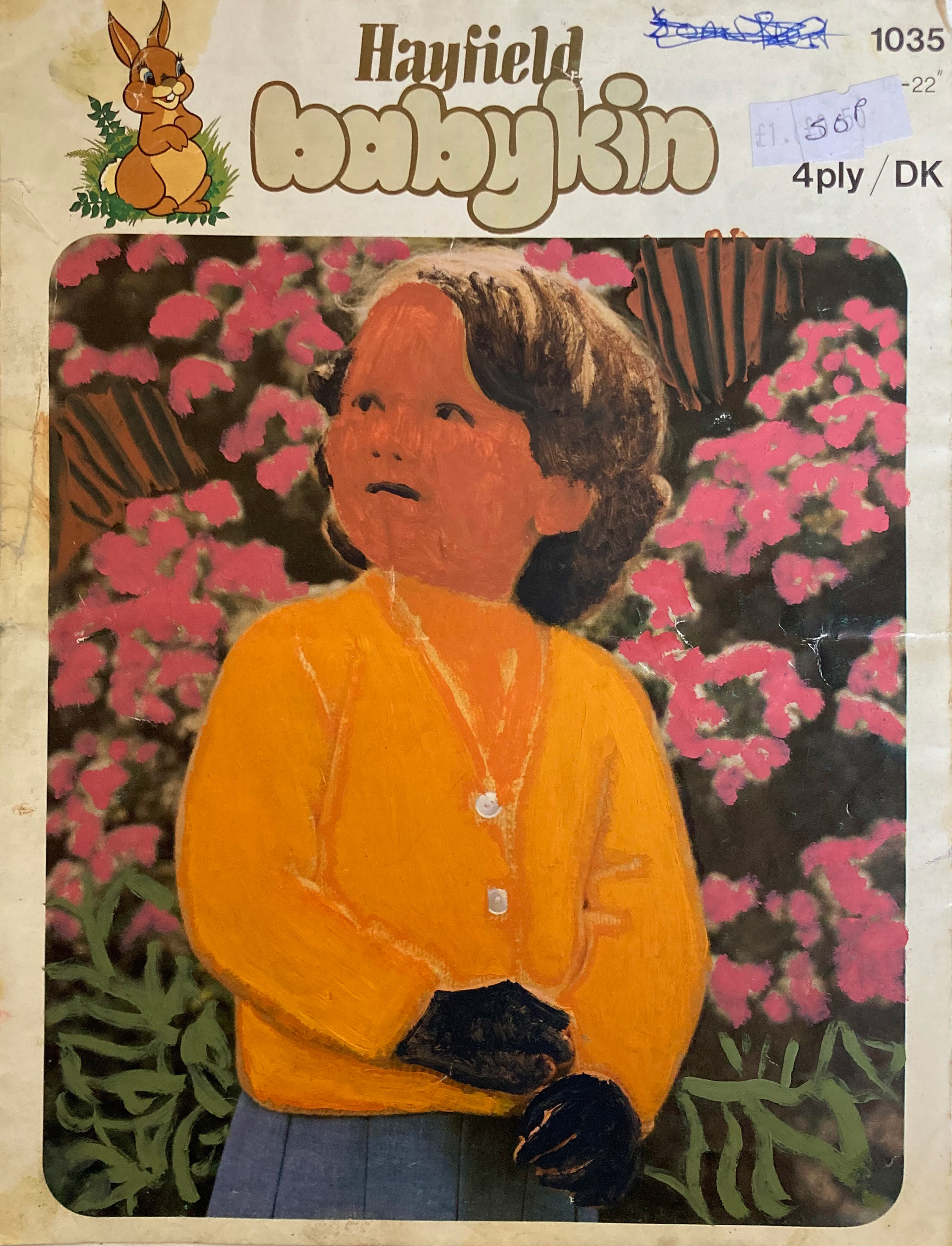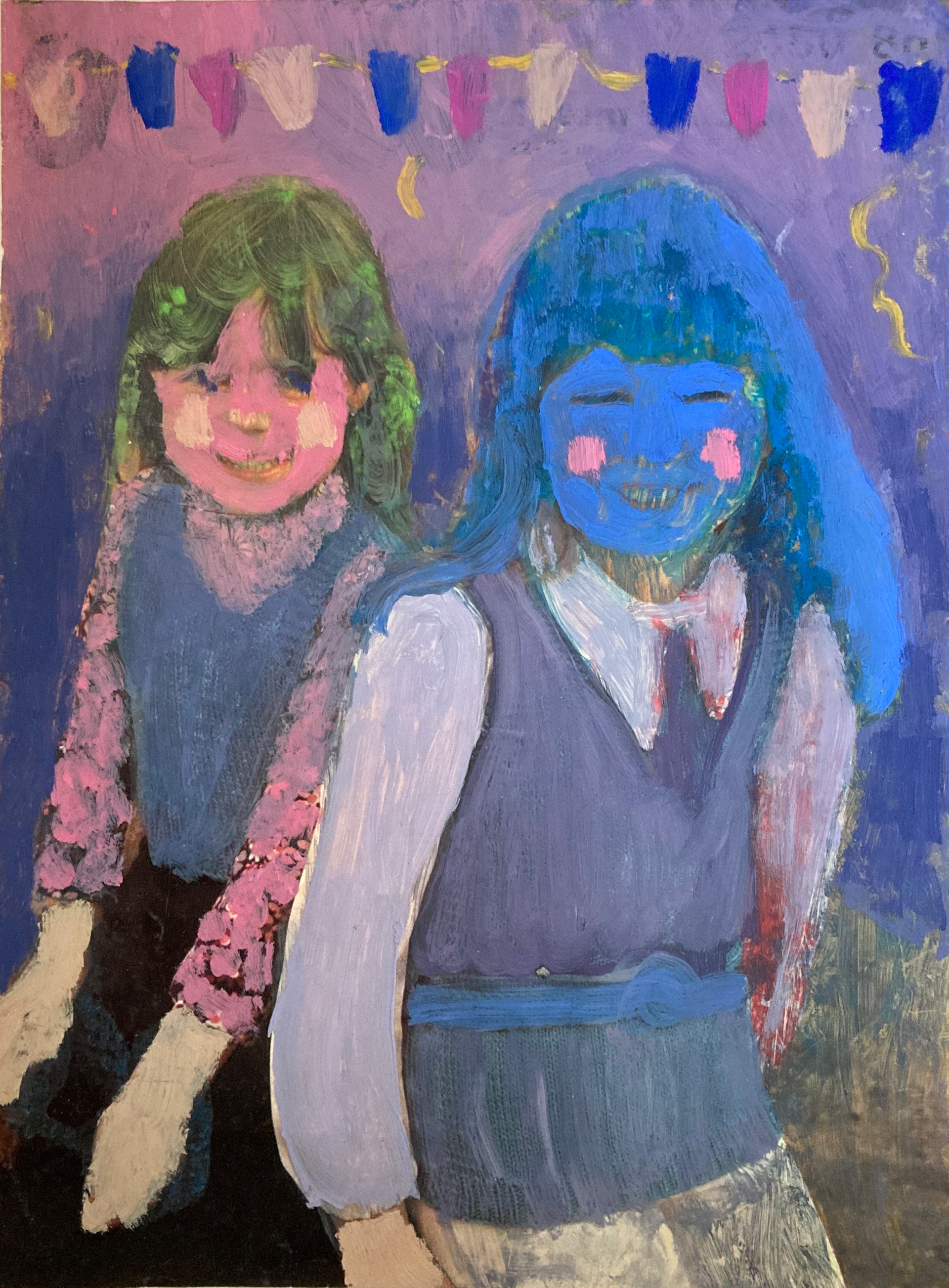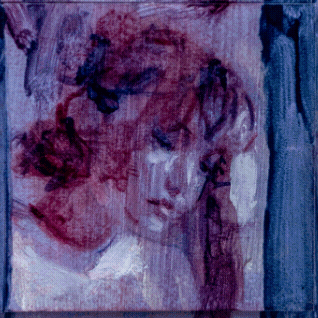 About Alexis Soul-Gray
Alexis Soul-Gray (b.1980), lives and works in Devon and is currently studying MA Painting at The Royal College of art. She is alumni of The Royal Drawing school having completed the Postgraduate Drawing Year between 2006-7, her undergraduate degree is in Drawing from Camberwell College of Art, graduating in 2003 after completing a foundation course at Central Saint Martins College of Art. Alexis has held lecturing positions in universities, worked as an independent curator and is a 2021and 2022 recipient of The Elizabeth Greenshields Foundation Grant for Painting and Drawing. She has recently been artist in residence at Exeter Phoenix Gallery and is currently working towards her first international solo shows.
About Hannah Wooll
Hannah Wooll lives and works in the North West. She completed a BA (Fine Art) at Manchester Metropolitan University in 2000 and studied at The Royal Academy from 2000-03 where she received the May Cristea Award for Fine Art. Selected exhibitions include: Natural Habitat, The 12 Gallery, (2010); Artist First, Paper Only at Francis Boeske Projects, Amsterdam, (2017); Portfolio North West, The Bluecoat, Liverpool, (2013); The Creekside Open (2013); Polemically Small, Torrance Art Museum, USA (2011); Beyond Fontanna, Studio 1:1 Gallery, London, (2010,) Jerwood Drawing Prize (2009) and (2010); The Future Can Wait, Truman Brewery, London, (2007); New London Kicks, Wooster Projects New York, (2005).