For The Manchester Contemporary 2019, PAPER will present the work of 5 Manchester-based artists: Lisa Denyer, Caitlin Griffiths, David Hancock, Ruby Tingle, and Hannah Wooll. Each artist attempts to disrupt the notion of still life. Lisa Denyer creates mixed-media paintings that toy with the idea of their function as object, shifting between the two-dimensional and three-dimensional, they are neither wholly painting or sculpture. David Hancock's paintings fluctuate between the subject and object. Painting meticulously from a still life set up, the objects within the still life contain their own narrative, and as characters they enact the greek tragedies whilst simultaneously referencing historical works of art. Caitlin Griffiths explores the relationship between reality and individual identity, drawing on photography's means to observe and document place, people and performance. Still Life Art Schrödinger is a series of still lives pairing an unopened box and with an open box. Referencing Schrödinger's Cat thought experiment, reality is only summoned into existence through the act of observing it. Hannah Wooll employs found images from books and objects found in charity shops. She repurposes these items with her cast of lost girls. Ruby Tingle's 
recent works blur the line between object and image; the imagined textures of her paper cutouts inform a new three dimensional situation in which the collages now exist-  their landscapes flitting between pictorial space and fragments of mythical skin.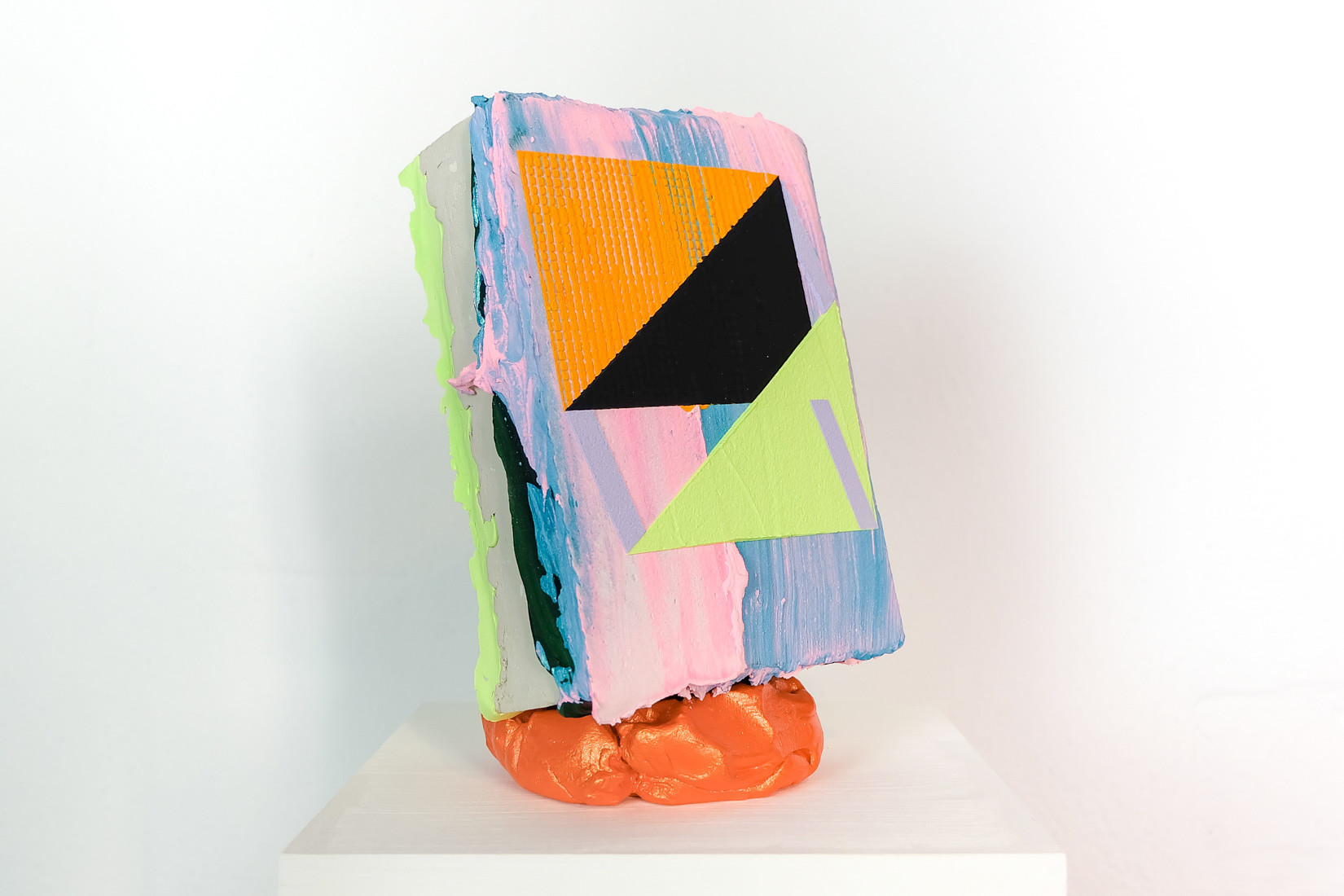 About Lisa Denyer



Lisa Denyer graduated from Coventry University in 2009 with a BA (Hons) in Fine Art. In 2010 she received second prize in the Gilchrist Fisher Award, held at Rebecca Hossack Gallery, London. In 2015 she received first prize in the PS Mirabel Open. Solo presentations include Geode at South Square Gallery, Bradford 2014, Paintings as Objects at PS Mirabel, Manchester 2016, Galerie Martin Mertens, Berlin 2017, and A Piece of Magic at Volume Gallery, Berlin 2018. Other exhibitions include About Painting at Castlefield Gallery, Manchester 2014, Contemporary British Abstraction at SE9 Container Gallery, London 2015, Sobre fragmentos y materia (two person show) at Kir Royal, Madrid 2017, Contemporary Masters from Britain at Yantai Art Museum, China 2017, and PaintLounge at Kühlhaus, Berlin. In 2018, Lisa was nominated for the Kleinwort Hambros Prize.