PAPER2 presents 

Collage Cities

, a series of paintings and collages by Clare Booker that explores the fragmentary landscape of cities through the mediated filter of Google Earth. Booker focuses on the multiplicity of spatial viewpoints encountered whilst navigating the city via this digital viewing environment.
Digital technologies are changing how we can interact and view the world we live in.  Landscape and architecture are being increasingly viewed, experienced and represented via mediated technologies and digital viewing environments. Capturing images of the city through virtual wanderings via Google Earth provide the starting points for this series of collage paintings. Concepts and methods of multiple viewpoints, interactivity, documentary and fragmentation all play a big part in the making of the work.  
Collage Cities is a deliberately fragmented project. Methods of collage and painting are employed as a way of generating a mix of realities, a mix of real and virtual, a mix of physical and digital surface and a mix of perspectives as a way of exploring the city.  The concept of a 'collage city' was theorised by architectural critics Colin Rowe and Fred Koetter in 1979, where they suggested that through the superimposition of a city's many elements, the representational technique of collage enabled a truer immersive space to be formed.  Collage was being used here to explore how the complexities and layering of space offer different ways of understanding space and place.  In response, this series of work employs collage and painting as a conceptual approach for reflection, analysis and ultimately as a visual device to make art about the city.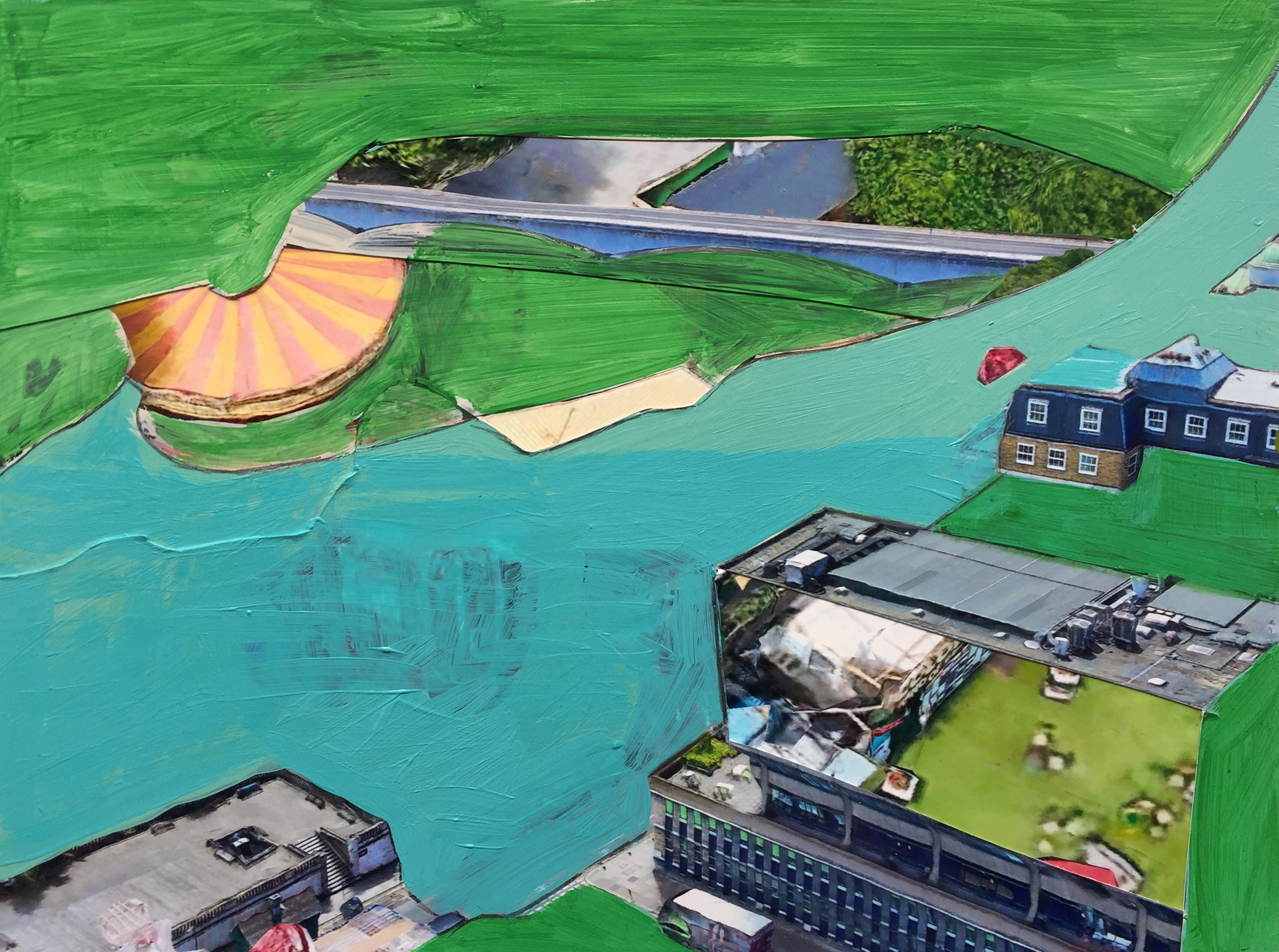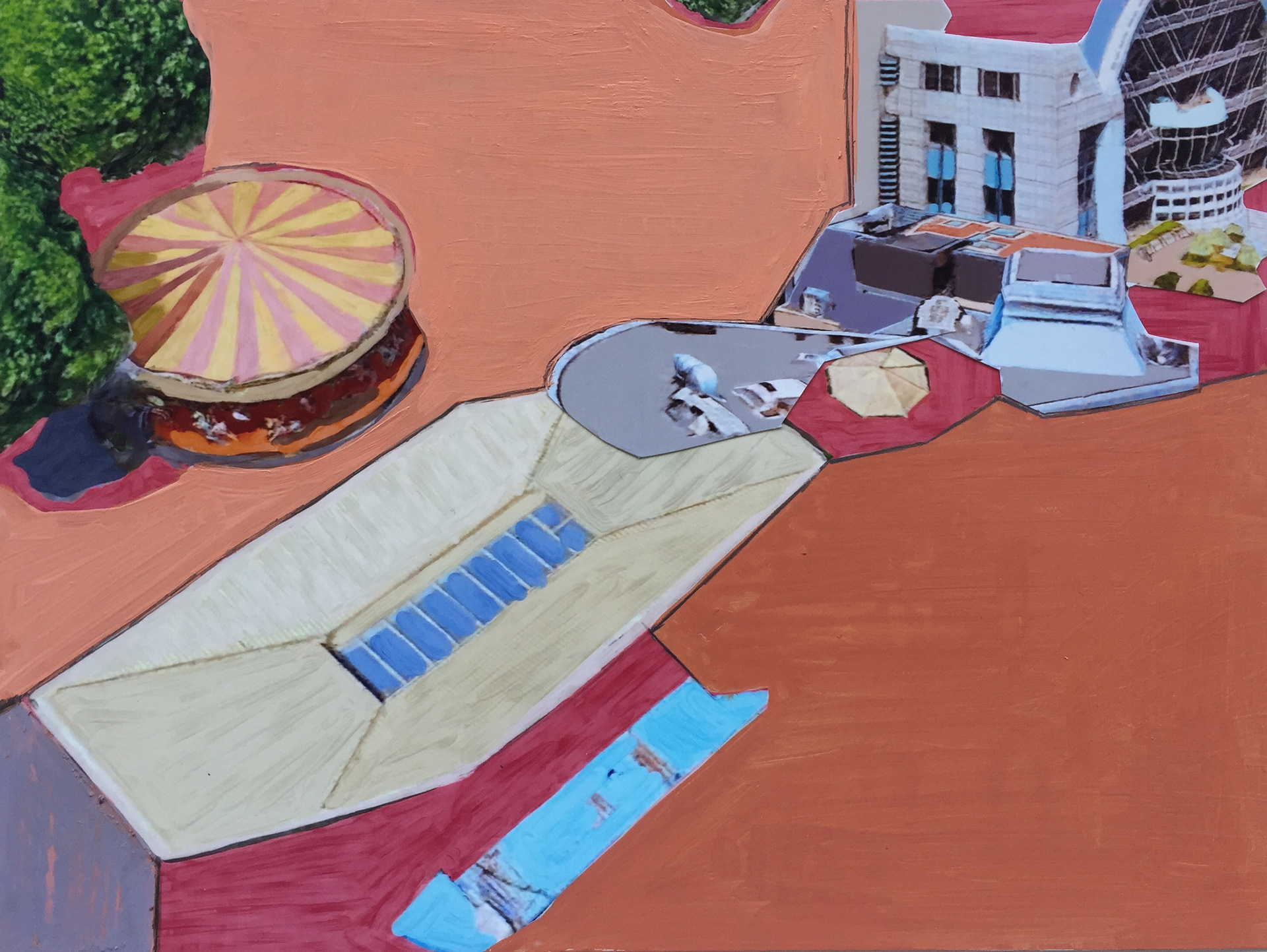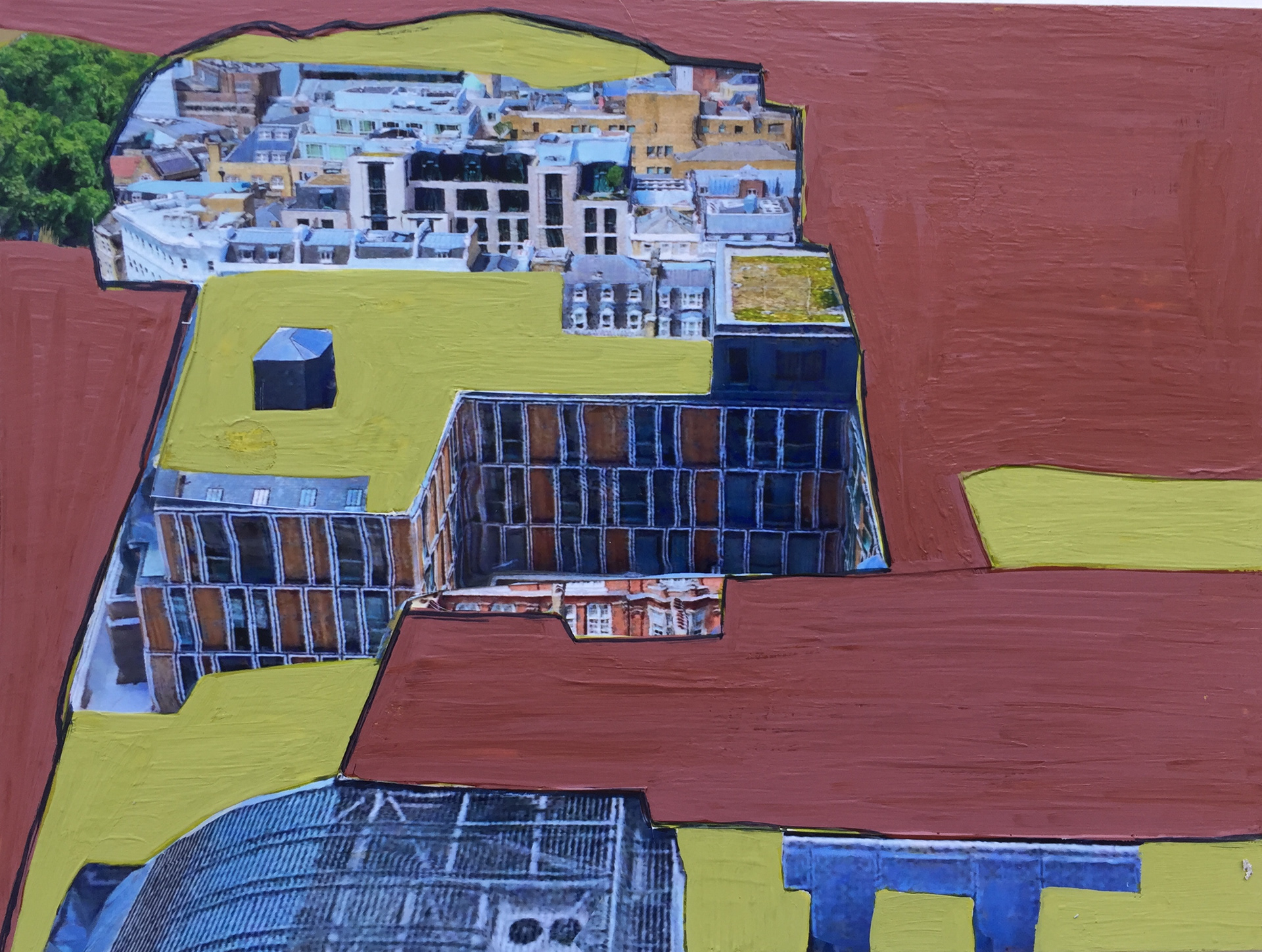 About Clare Booker



Clare Booker is an Artist and Human Geographer. Her work explores the relationship between people and place using a combination of digital and painting processes and surfaces as a way of making comparisons with virtual and physical spaces. She has recently completed a practice led PhD, studying at Royal Holloway, University of London, in the department Social and Cultural Geography. The PhD project combines art and geographical methods as a way of re-imagining Airport Space and Systems, through digital and physical perspectives. To view the PhD practice visit: https://imaginedairport.com . In 2020 PAPER presented a solo show of Clare's paintings related to the project.
Clare has a BA (Hons) Fine Art (Painting) from Manchester Metropolitan University and a Masters in Creative Technology from University of Salford.  Booker has recently exhibited at the Im|mobile Lives in Turbulent Times Exhibition and Conference at Northumbria University: http://wp.lancs.ac.uk/art-mobilities/ exhibiting a series of work in response to the airport post pandemic. In 2019 she presented her work at the Institute of Australian Geographers Conference, Tasmania and at the Mobilities Symposium, University of Waikato, New Zealand in 2018. She presented a paper and film screenings at the RGS London in 2017.  Booker was included in Digital Romantics, Dean Clough Gallery, Halifax in 2012, and One Love, The Lowry in 2007.