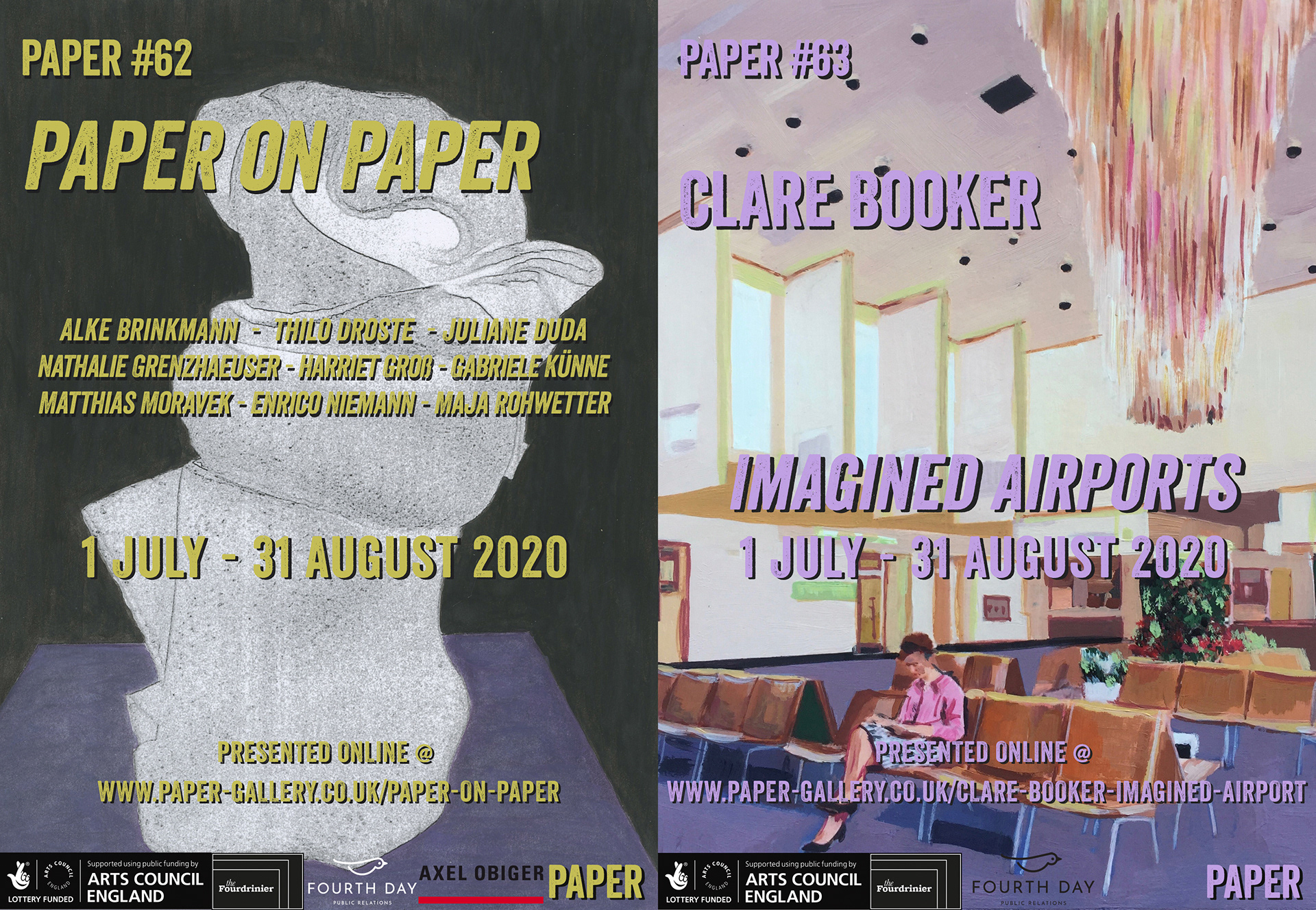 IMPORTANT INFORMATION



We have made the decision to

close

PAPER to the public for the foreseeable future. However, we will continue to present digital versions of our exhibition programme. See below for details of our current online exhibitions. We will also be making full use of social media and our mailing list at this time. We are keen to allow you experience our programme of exhibitions and artists as much as possible. If you would like to receive information about PAPER and the Fourdrinier, please join our mailing list. We need your support, and we have two website full of amazing art and writing to share with you. Please click here to receive updates and our monthly newsletter.
Please click here join our new GDPR Compliant Mailing List to receive updates and our monthly newsletter.
The lawful basis on which we hold your information is consent. We do not share your data with anyone else and you can always unsubscribe at anytime. For more information about your rights click
here
.