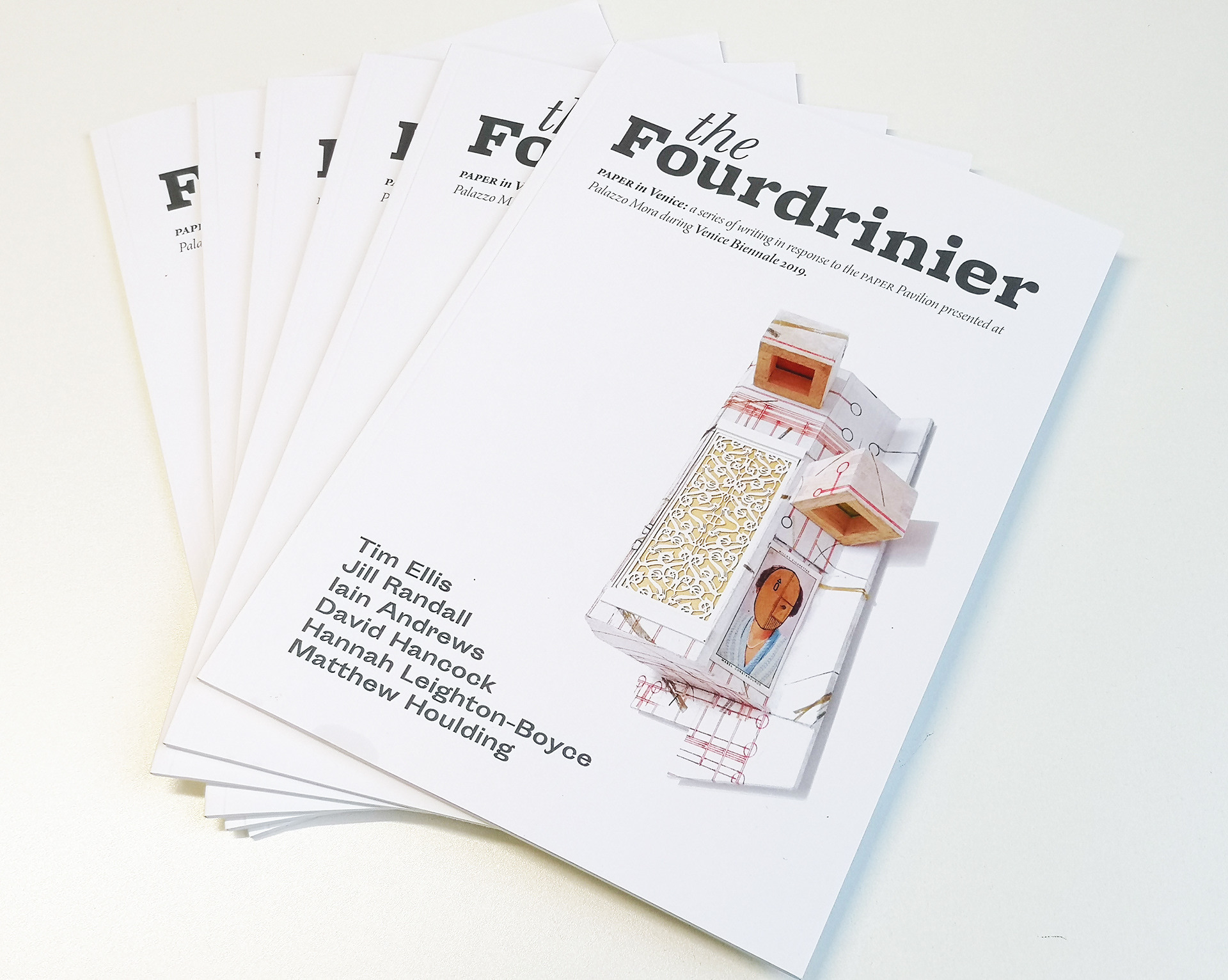 This special print edition of the Fourdrinier features six articles, each focusing on one of the six artists whose work was presented by PAPER at the fifth edition of 'Personal Structures' in Venice from 11 May to 24 November 2019.
'Personal Structures' occurs every two years in the context of the Venice Biennale and is organised by the European Cultural Centre. It includes work by more than 200 artists at all stages in their career from over 50 countries.
The PAPER Pavilion, housed within Palazzo Mora, was curated by PAPER's director, David Hancock, and explored the notion of the artist's studio.
The first issue contain features on
Iain Andrews, Tim Ellis, David Hancock, Matthew Houlding, Hannah Leighton-Boyce
, and
Jill Randall.
£10 inc. p&p
Purchase via Paypal