Gareth Bunting is fascinated by how places and experiences exist in the mind. In painstaking detail, he draws dreamlike, sprawling, and fantastical landscapes with his signature dry brush and ink technique.

Bunting's existential 'landscape portraits' are a kind of visual diary, revealing snapshots of conflicted memories within a given space. Beginning with the autobiographical, a narrative unfolds which attempts to portray the collective unconscious of humanity and the hyper-real world we now live in, putting into question many current social and political issues.

For his first solo exhibition at PAPER, Bunting presents a series of recent works, centred around a large 150cm2 drawing. Working with a unique and distorted sense of scale and perspective, he investigates the impact of modern humanity on our natural landscapes in this age of the Anthropocene. He contrasts and blends together the organic, fractal geometry of nature with the mechanical and the manufactured, in order to portray how we seem to be going against the grain of nature, but are also of nature itself.

He is interested in how modern technology impacts on the self and on wider society, and the setting for his work is a peculiar blend of the virtual and the real. He explores the fallibility of memory, and juxtaposes the real and the un-real in careful compositions of contemporary and historical symbolism.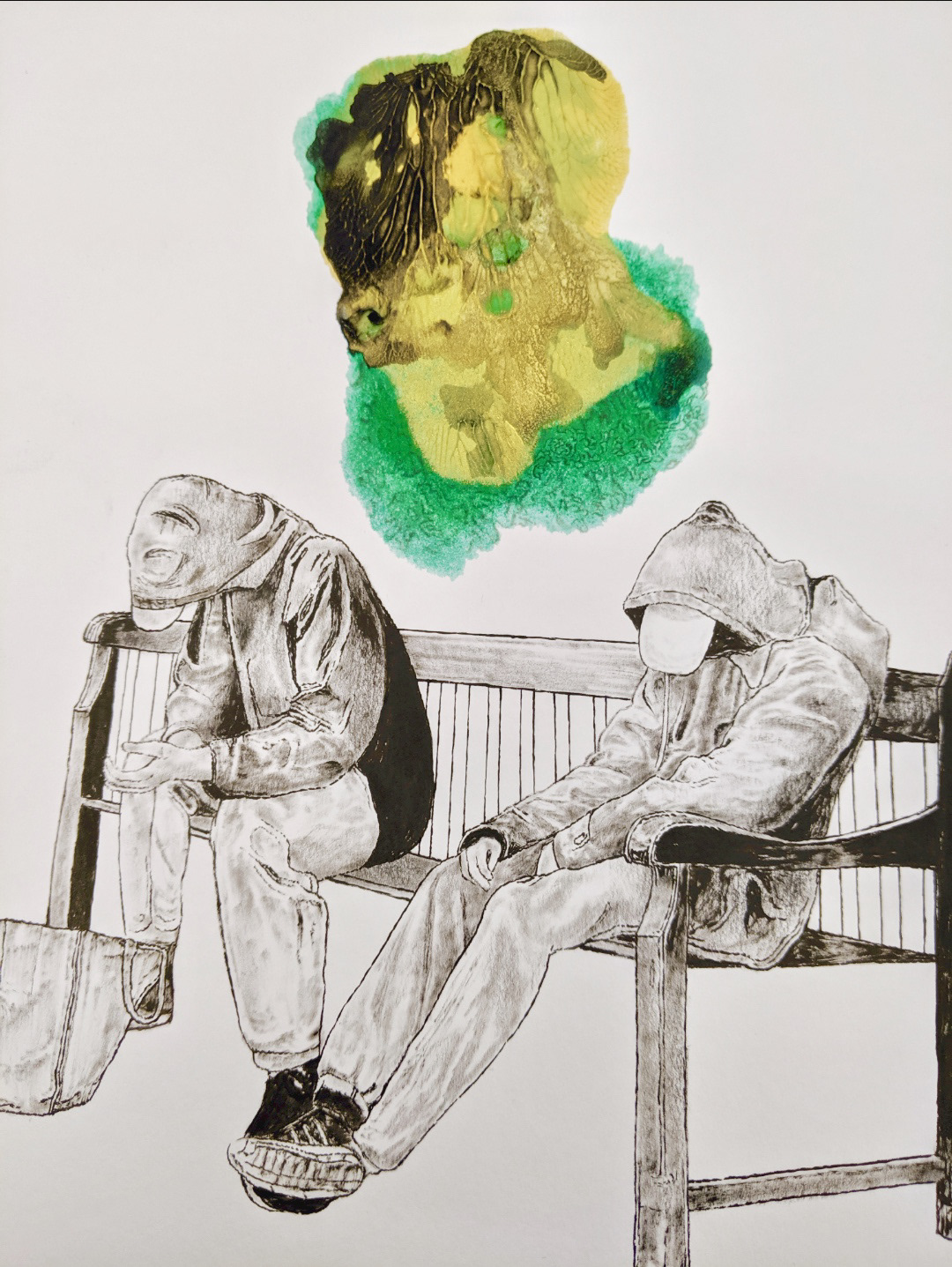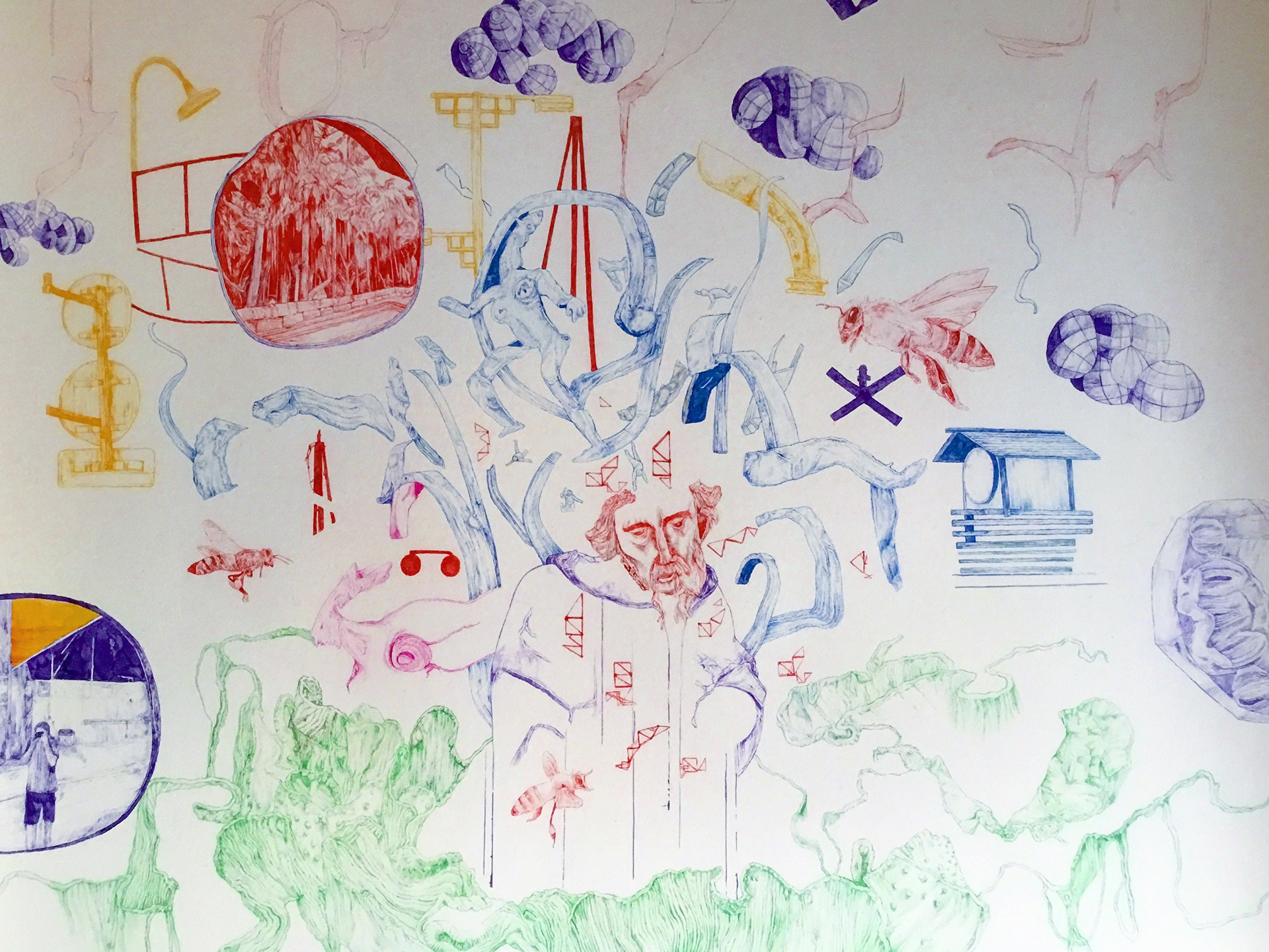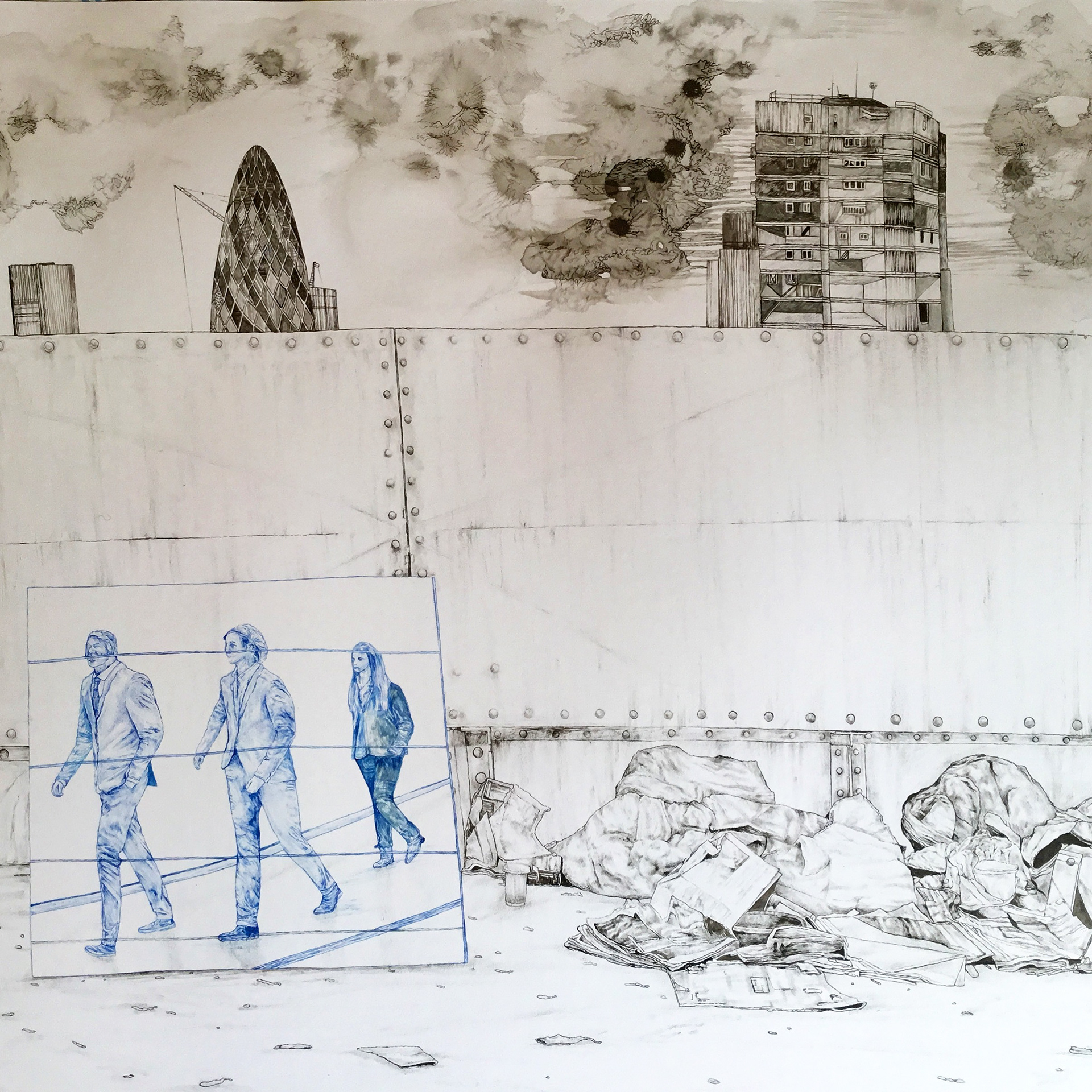 About Gareth Bunting



Gareth Bunting graduated with an MA in Fine Art from Sheffield Hallam in 2014. Exhibitions include The New Light Art show at the Bowes museum, Durham in 2016. Cityscape at the Cica museum, Korea in 2018, Anamorphic waves at Ugly Duck, London in 2019 and many more. He has been invited to work as artist in residence numerous times around the world, including at the Swatch art peace hotel in Shanghai, the Regents hotel Taiwan, The Pier-2 arts center in Taiwan, Artcore Derby and more. He won the Signature art prize for drawing and printmaking in 2015, and continues to exhibit locally and internationally.