PAPER presents

Imagined Airport

, a series of paintings and collages by Clare Booker that explores the airport as transitory space. Booker focuses in particular on the fragmentation and multiplicity of airport sites and spatial experience. As a cultural, social, philosophical and psychological space, the airport has been the subject of a range of different interpretations and visual representations, prompting many contemporary debates around surveillance, security, mobility, simultaneity and globalisation. Booker investigates these interpretations and representations through a series of visualisations and re-imaginings of the airport space by employing methods of painting and collage as a conceptual and aesthetic approach. 
The work aims to offer a different way of exploring and understanding the airport, through juxtaposing and layering multiple fragments to generate a series of alternative, imaginative responses to the space. The work presented in this online exhibition is part of a much larger project that relates to Booker's own practice-led PhD project,

Imagined Airport

, that was submitted in March 2020. The full scope of the research can be viewed at https://imaginedairport.com/
Through a multi-media practice, Booker draws together video, modelling, painting, collage, mapping, and experimental writing. Her work investigates experiences of the multi-layered landscape of the airport, a landscape that is currently in flux due to current limitations on international travel.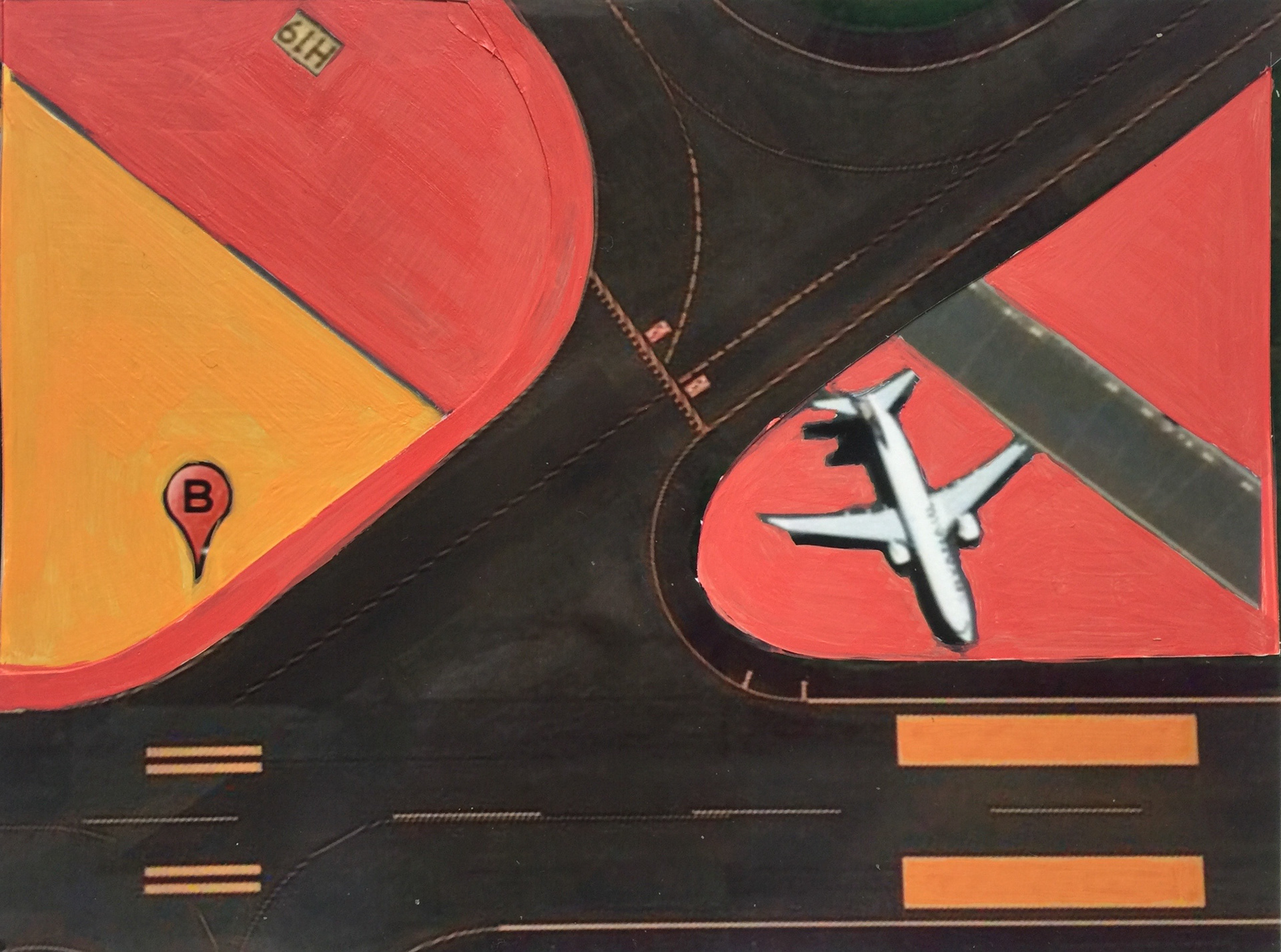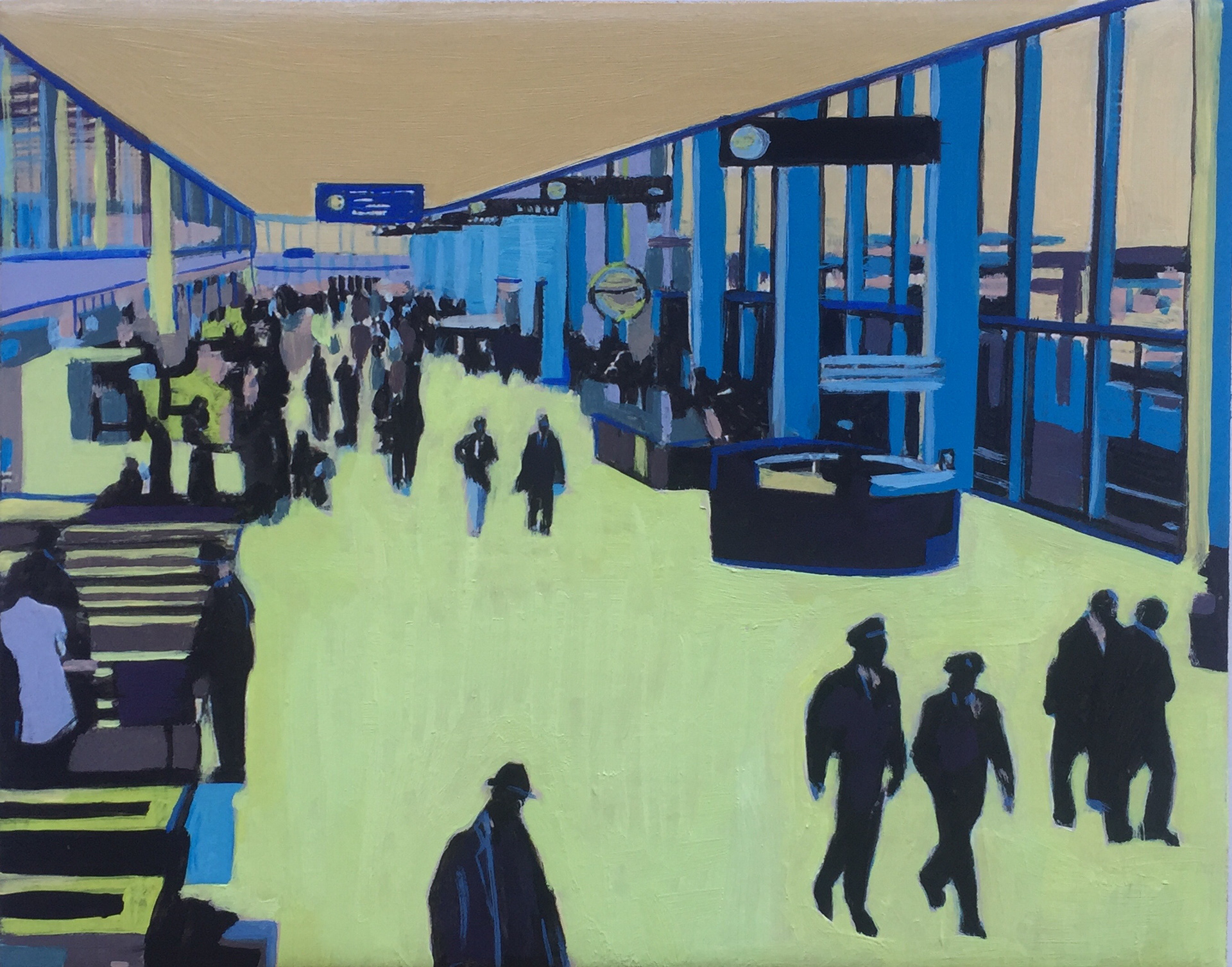 Clare Booker is an Artist and Human Geographer. Her work explores the relationship between people and place using a combination of digital and painting processes and surfaces as a way of making comparisons and connections between our experience of navigating through digital and physical spaces.

She has recently submitted  a practice led PHD, studying at Royal Holloway, University of London, in the department Social and Cultural Geography. The PhD project combines art and geographical methods as a way of re-imagining Airport Space and Systems, through digital and physical perspectives.



Clare has a BA (Hons) Fine Art (Painting) from Manchester Metropolitan University and a Masters in Creative Technology from University of Salford. Booker was included in 

Digital Romantics

, Dean Clough Gallery, Halifax in 2012,

One Love

, The Lowry in 2007 and has presented her work at the Institute of Australian Geographers Conference, Tasmania in 2019; Mobilities Symposium, University of Waikato, New Zealand in 2018; and RGS London in 2017.