Public Relations #1 is the first solo exhibition of Manchester-based artist, Sarah Boulter, which forms the first part of a companion exhibition that will be presented at Soup Kitchen in September. Sarah presents a series of etchings that continues a narrative thread from previous work looking at the lifestyle enhancing and performative qualities of social media and dating apps. Her work focuses on ritual and routine as well as private and public performance, following a loosely based biographical narrative. The work has emerged from a period of five weeks spent in Venice under a British Council fellowship at the Biennale. Sarah's work alludes to a sense of the sleazy opulence of the unknown city and encounters within it.
The work is a heightened version of self-portraiture depicting mundane yet intimate details of daily life. She considers the innate currency of certain attributes, looking in particular at the appeal of the ultra-feminine, modern, internet-driven, aspirational character and the reassurance and validation sought through social media and real-life relationships. Sarah studies behaviour in the private space and the impact of an outsider encroaching upon it. She considers a lack of genuine intimacy in a world ever more intimacy obsessed, which makes for confusing, disappointing, and entertaining occurrences.
Attention is paid to the painstakingly deliberate rituals of dressing, making up, and doing hair. We see the embarrassing and the idiosyncratic; the poignancy of an absentminded inhale of the bedsheets before they are thrown in the washing machine after a night with a lover and the comically resigned discomfort of listening to the sound of an almost stranger vomiting in the next room. By using commonplace or even unpleasant incidents as a platform for something more glamorous, Sarah veers into an arena of tongue-in-cheek self-obsession and life as performance.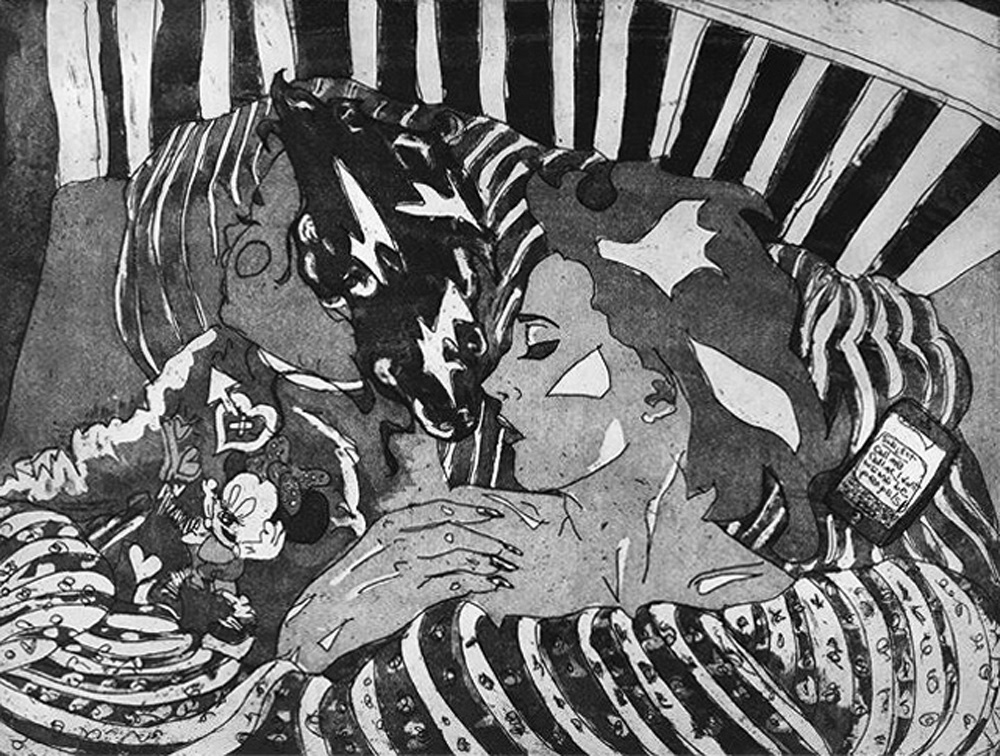 Installation Views at PAPER, August 2017